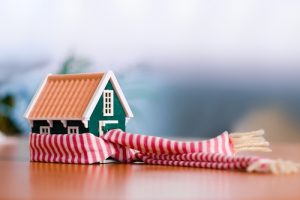 As the weather transitions to cooler temperatures in the fall and winter, your home's heating, ventilation, and air conditioning system becomes an essential part of maintaining your comfort and indoor climate. Neglecting HVAC maintenance during these seasons can lead to discomfort and higher energy bills.
Since heating your home and providing hot water are typically the most significant energy expenses for homeowners, taking good care of your HVAC system is vital to control costs and ensure a cozy environment.
Here are some straightforward yet effective steps you can take during the fall to make sure your HVAC system operates efficiently throughout the winter, allowing you to allocate your budget to other holiday expenses.
HVAC Maintenance Tips
Clean Vents and Replace the Filter:
Keeping your HVAC system clean is fundamental for its proper functioning.
Regularly inspect your HVAC system's air filter, ideally on a monthly basis, and replace it if it's dirty. Even if you use your HVAC system infrequently, it's a good practice to change the filter at least every three months.
Establish a routine for checking the filter, such as doing it on the first or last day of each month.
On the same day you change the filter, take a moment to vacuum the vents throughout your home. Clean vents ensure unrestricted airflow, helping to maintain a comfortable indoor temperature and reduce energy consumption.
Instead of attempting to clean your vents yourself, call J.C.'s Heating and Air and ask about our duct cleaning service. This will ensure you don't get that dusty smell the first time you turn on the heat.
Schedule a Professional Inspection:
An annual inspection of your HVAC system is a wise investment to ensure its efficiency and safety.
Fall is an ideal time for this inspection, as it prepares your HVAC system for the upcoming winter season.
Many HVAC contractors in Knoxville TN offer various service packages tailored to different maintenance needs.
Consider Upgrading Your HVAC System:
If your HVAC system is more than a decade old, it may be worth considering an upgrade, if an HVAC maintenance isn't possible.
Consult your local HVAC contractor for an evaluation, especially if you have an older heat pump.
Replacing your system with an Energy Star-rated model can lead to significant long-term savings on your annual energy bills.
Improve Attic Insulation:
Enhancing the insulation in your attic is a highly effective way to optimize your HVAC system's performance and reduce energy costs.
Adequate insulation helps maintain a consistent temperature in your home, reducing the workload on your HVAC unit.
A basic visual inspection can determine if additional insulation is needed; it should completely cover the floor joists.
Install a Programmable Thermostat:
Temperature preferences in your home can vary throughout the day based on your family's schedule.
Installing a programmable thermostat enables you to maintain comfort when you're at home while conserving energy when the house is empty.
Some advanced thermostat models even allow you to control your HVAC system remotely through a smartphone app.
To ensure that your HVAC system is ready to keep you warm and comfortable during the approaching winter months, consider scheduling an HVAC system inspection with a heating and cooling contractor. This proactive approach helps identify any potential issues and ensures that your system operates efficiently throughout the colder season.
Call J.C.'s Heating and Air now and let our team of HVAC contractors help you with your heating and cooling system.