Air Conditioning System Supplier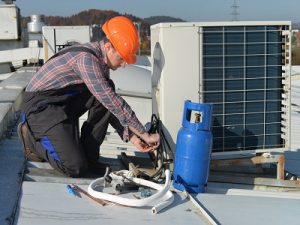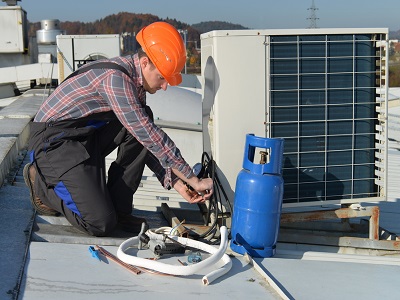 The key to happiness is knowing how to choose the right air conditioner for your home. This is true in many areas of the country where heat and humidity are extreme. Although heating and air conditioning are common necessities in today's world, choosing the right unit for your home is not. You should consider the size and efficiency of the AC unit, warranty information, and financial incentives to reduce costs. Consult with your local air conditioning system supplier to know more and read the rest of the article to get a good idea of how AC systems work.
The basics of central air conditioning
Cool air blowing through your living room vent can make August seem like magic. The question "How does air conditioning work?" is still open. Science is more useful than a trick to pull a rabbit from a hat when answering the question "How does air conditioning work?"
Central air conditioning functions in the same way as a refrigerator in your house. Warm air flows across the coil of the central air conditioner unit's evaporator coil. The heat energy is then transferred to the coil's refrigerant. The condenser heats up the condenser, while the blower cools your home.
Find Your Type: Which Unit Is Right for Me?
There are two types of central air conditioners:
Split System – This type of AC unit has the compressor and condenser outside, while the evaporator is inside. This is an economically viable option for homes without an air conditioner or furnace. This is the most popular central cooling system.
Packaged System – This system consists of the central air conditioner and evaporator as well as condenser, and compressor in one box or cabinet. It is usually placed on a roof or concrete slab near a house. A packaged system eliminates the need to have a separate furnace.
Ask your AC technician which AC is best for you.
How big a unit do I need to find my match?
Bigger isn't always better. An air conditioner that is too big for a space can not only make it inefficient but also uncomfortable. Although air conditioning units can remove heat and humidity from space, if the AC unit is too large, it can make the air feel damp and clammy.
You should choose what is most comfortable for your home. EnergyStar offers both a calculator and a chart that provides guidelines on the dimensions of homes and the cooling capacity of air conditioners.
An air conditioning contractor who is properly trained can help you choose the right size unit for your home. A load calculation can be done by the technician to determine the right size AC unit for your home.
Efficiency and its Effects on Your Wallet
Although your dad may have made you feel annoyed with his sarcastic remarks about "shut the doors, we're not cooling the entire neighborhood", he had a valid reason for saying it. According to the California Energy Commission heating and cooling accounts for almost half of all energy costs, or roughly 45 percent. A more efficient air conditioner unit will use less energy to perform its task, which makes it less expensive to run.
How do you choose the best central air conditioner for you home? The Seasonal Energy Efficiency Rating (SEER) measures the efficiency of an HVAC, ventilation, and air conditioning unit.
How to Get to Know the SEER Rating
The SEER refers to the ratio of the cooling output of an air conditioner in a given season to the energy used to accomplish the task. Here are some details about the SEER.
A unit will work more efficiently if it has a higher SEER rating.
It was common to find AC units with SEER ratings between 6-10 years ago. However, all new AC units sold in the United States must now have a minimum SEER rating.
AC units with SEER ratings above 22 are now available.
Are Higher SEER Ratings Always the Best?
Higher SEER ratings are more costly than units with lower SEER ratings. The average lifespan of central air conditioners is 15 years. However, you can recoup the additional cost by making annual energy savings. But there are more things to be aware of. The HVAC system's use will determine the value of higher-SEER models. For example, some people will set their thermostat at 75 degrees during the summer, while others will set it to 70. Higher SEER ratings are more efficient for homes with lower thermostat settings and thus higher AC unit demand. Contact your HVAC contractor to know more about AC efficiency and why it matters.
What does my choice mean for the environment?
Every person can make a difference by raising the thermostat temperature in their home by one degree in summer and by one degree in winter. Even if you don't want the most efficient air conditioners, you can still help the environment by simply replacing the old one. Because today's heating & air conditioning units are more efficient that those from 10 or 20 years back.
Here are some more things to consider:
Warranty – It is important to know the terms and the duration of the warranty. Some warranties may be voided if the repair is done by someone other than a licensed technician. You should also inquire about the warranty on the HVAC system.
Noise levels – All air conditioning units make noise when they run, but some units are quieter than others. A variable-speed blower in an HVAC system will make it quieter as it doesn't need to run at high speeds all the time. It also consumes less energy. You can also inquire about noise-reducing fan blades.
Financial incentives – Newer heating and air conditioning systems are more efficient, so tax credits from the government can often be available to those who choose to replace their air conditioners. These tax credits are available online and can also be obtained by professionals who specialize in air conditioning installation.
Call J.C.'s Heating and Air today for all of your air conditioning supply needs.
J.C.'s Heating and Air
3709 N Broadway
Knoxville, TN 37917
(865) 388-1712
https://jcsheatingandair.com/
Areas Served: Corryton, Fountain City, Halls Crossroads, Farragut, Powell, Knoxville, Knox County, Oak Ridge, Lenoir City