Air Conditioning Contractor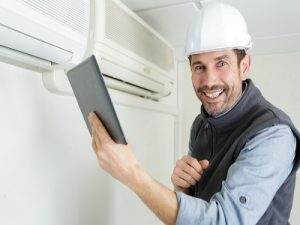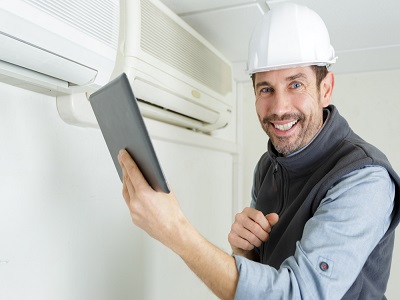 Working with a Knoxville air conditioner contractor is highly advised if you are building or renovating your home or office. Doing so will ensure that your HVAC systems will be professionally installed and that you'll have trouble-free systems.
Professional contractors have years of experience and expert skills required in installing and repairing residential types of cooling units. They are trained to work with any type of unit and brand. They also have sufficient knowledge to advise you of a specific type or brand of ac unit; so if you have yet to buy a cooling system and with no idea which would be suitable for your new home or office, you can ask a professional contractor for suggestions.
Tip to Find The Right Air Conditioner Contractor
Learn about the contractor's previous experience
The first thing you will have to find out is the experience of the contractor. This is extremely important to ensure that you are hiring the best air conditioning contractor in Knoxville. This will also help prevent, if not eliminate, any future problems regarding your air conditioners and costly repairs and changes.
Ask about the energy rating of the systems they have installed
If you don't want to pay high utility bills, it's necessary to inquire about the contractor's skills and knowledge about energy saving.
The best way to do this is to ask about the energy rating of the cooling systems they previously installed. A professional air conditioner contractor will know what energy-saving features to implement when installing your cooling units to help you lower your energy costs.
Seek recommendations and suggestions for a specific type of cooling unit
To further assess the contractor's experience and skills, you can ask him what type of unit he would suggest for your home or office. There are units that are more affordable but cost a lot to maintain and there are systems that are expensive but require minimal air conditioning repair and maintenance costs.
Ask for references
You can also ask for character references or contact information of their previous clients so you can ask about the quality of their services. Most professional air conditioner contractors will provide you with references without hesitation since they are eager to land a deal with you and start work with your home or office.
It's important that you hire the most suitable HVAC contractor to work with while renovating your home or with your new office. You will most likely be working with this contractor for a long time so it's extremely important that you carefully and wisely choose who to work with.
Learn more about Knoxville air conditioner contractor by getting in touch with J.C.'s Heating and Air.
J.C.'s Heating and Air
3709 N Broadway
Knoxville, TN 37917
(865) 388-1712
https://jcsheatingandair.com/
Areas Served: Corryton, Fountain City, Halls Crossroads, Farragut, Powell, Knoxville, Knox County, Oak Ridge, Lenoir City