Heating and Air Oak Ridge TN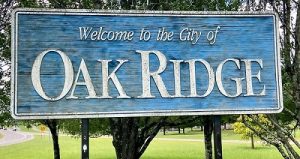 Oak Ridge was built under a cloak of secrecy by the United States government during World War II as a major site of the Manhattan Project, the massive wartime effort that produced the world's first atomic weapons. In 1942, the U.S. Army Corps of Engineers bought an estimated 60,000 acres of rural farmland to construct a "temporary" city and three facilities to develop technology that ended the war. After the war, Oak Ridge transitioned from a "temporary" military town into an independent city and became self-governing in 1959 as residents voted overwhelmingly in favor of incorporation under a modified city manager-council form of government.
The City of Oak Ridge is located in the eastern part of the State, approximately 22 miles northwest of Knoxville. The City occupies a southern portion of Anderson County and an eastern portion of Roane County. Oak Ridge borders the Clinch River's navigable waterway for 42 miles along the shores of Watts Bar and Melton Hill Lake.
Save Money By Hiring A Reliable Air Conditioner Repair Professional
Now is the perfect time to make sure that your heating and air conditioning unit is working perfectly. An extremely hot summer or very cold winter can be detrimental to your heating & air unit and it is important your family is comfy throughout any season. It is important that your system is well-maintained. Also, if there is any need for repair, it should be done before the start of each season. Although professional HVAC repair and maintenance is going to cost you, it will actually save you money in the long run. Keeping your system in good shape will make way for less repair later on.
Here's why you should have your air conditioning unit inspected, maintained, or repaired:
Inspections can prevent problems
A professional inspection will be worth every penny you pay for it. An Oak Ridge HVAC contractor will be able to detect any issues with your system as your unit is being inspected. The importance of an inspection is great. Since air conditioning systems require regular maintenance, it is also critical that an inspection be done at the same time. Bear in mind that your system needs to be maintained at least twice a year or depending on the usage. Regardless of the maintenance schedule, it must always be accompanied by professional inspection.
Regular maintenance ensures proper HVAC function
Proper servicing is one of the ways you can make sure that your unit remains functional throughout its useful life. While you can do your own maintenance, it won't be as extensive as that what an HVAC contractor can provide. Despite the thousands of DIY videos on the internet, it is still best to have your air conditioner and heating serviced by a reliable professional. Bear in mind that when you choose to do your own AC maintenance, you are putting your system at risk. There might be heating and air Oak Ridge TN problems that you may easily overlook. That's why you should always consider hiring a professional technician.
Hire a reliable HVAC professional
The HVAC professional you hire will have a huge impact on the lifespan and performance of your heat and AC system. When you are planning on hiring an HVAC contractor, be sure that you take your time. An expert like J.C.'s Heating and Air can provide all of your HVAC needs. However, not all HVAC companies can offer the same level of service. When you hire an HVAC contractor, make sure you observe the following tips:
• Check for license and credentials for verification.
• Be sure to ask for quotes on the service they offer.
• Check for online reviews about the company you have in mind.
• Ask for references and be sure to contact each one you receive.
• Compare and contrast the companies you have on your shortlist.
When looking for reliable and affordable HVAC services in Oak Ridge, call J.C.'s Heating and Air.
J.C.'s Heating and Air
3709 N Broadway
Knoxville, TN 37917
(865) 388-1712
https://jcsheatingandair.com/
Areas Served: Corryton, Fountain City, Halls Crossroads, Farragut, Powell, Knoxville, Knox County, Oak Ridge, Lenoir City