Knoxville TN Heater Repair Service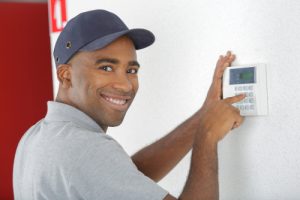 Look no further if you are looking for Knoxville heating repairs that are quick and efficient. J. C. Heating and Air has highly qualified experts who will ensure that your furnace or heater runs properly. J. C. Heating and Air has over 22 years experience in providing heating maintenance services to Knoxville.
No matter what heater problem you have, our goal is to provide comfort. We provide heater repair, maintenance and installation services, as well as emergency service and routine maintenance plans.
Are you in dire need of a heater repair?
It may take your heater several minutes to get hot air flowing. If you smell strange odors, or the heater isn't running, it's time to have someone look at it. Knoxville's expert heater repair team can diagnose and fix any problem with your heater. We offer service for heaters or HVAC systems. Our technicians are available to provide fast and reliable service when you need it.
Your HVAC system is very similar to your heaters, so keep an eye out for signs of heat loss. You should be looking out for unusually high energy bills, loud operation, or complete lack of heat. If you see any of these signs in your home, don't hesitate and give us a shout!
J. C.'s Heating and Air Heater Maintenance Services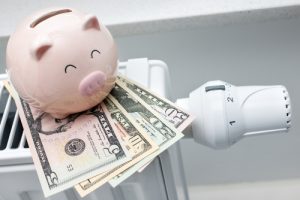 Major heater repairs are costly. The last thing you need is an unexpected bill for replacing or fixing something that could have been done sooner. Our expert heater repair team can identify any issue, no matter how small or large, through routine checks and scheduled maintenance. It is possible to avoid costly repairs and increase the efficiency of your heater. This will help you save a lot of money over the long-term.
You can reduce your heating costs and extend the life of your equipment by improving its efficiency. Routine maintenance and cleaning can improve the air quality in your home and make it more comfortable for all seasons. Our heater repair team can help you stay warm and comfortable throughout the year.
Heating Installation Services Knoxville
J. C. Heating and Air professionals can help you choose the right heater for you. When choosing the right heating replacement service in Knoxville, we will take into consideration your budget.
We can help you evaluate your options, including the size and integration of your existing HVAC system and ductless heating systems. Our team of highly trained technicians will help you choose the best replacement, install it, and then instruct you how to maintain and care for it.
Get in touch with J. C. Heating and Air Today
You can avoid lengthy waits for major malfunctions or breakdowns by using our emergency heater repair services. We are also available to take your calls to schedule standard, non-emergency repairs or services. We are available when you most need us.
J.C.'s Heating and Air
3709 N Broadway
Knoxville, TN 37917
(865) 388-1712
https://jcsheatingandair.com/
Areas Served: Corryton, Fountain City, Halls Crossroads, Farragut, Powell, Knoxville, Knox County, Oak Ridge, Lenoir City

Contact Us
J.C.'s Heating and Air
3709 N Broadway
Knoxville, TN 37917
865-388-1712
https://jcsheatingandair.com