Knox County Heating and Air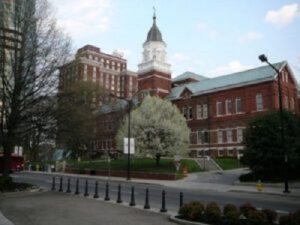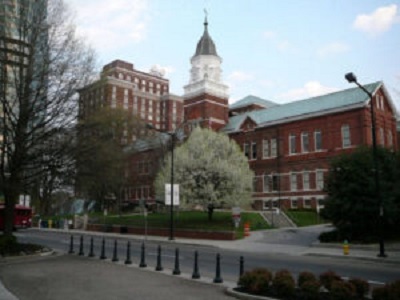 Knox County
was created on June 11, 1792, by Governor William Blount from parts of Greene and Hawkins counties, and has the distinction of being one of only eight counties created during territorial administration. It is one of nine United States counties named for American Revolutionary War general and first United States Secretary of War Henry Knox.
J.C.'s Heating and Air is proud to serve the Knox County area with heating and air conditioning services.
To ensure that your home is comfortable and enjoyable, there are many things you should consider. Your air conditioner unit is one of the most important. Although the installation may seem simple to some, there are many benefits to hiring an expert air conditioning contractor. Expert technicians are recommended instead.
The Benefits of Hiring an Air Conditioning Contractor
Higher Quality Equipment
Knox County air conditioning contractors specialize in the repair and installation of air conditioning units. These technicians are equipped with all the tools and equipment necessary to install or repair the unit. They will use your equipment to repair it, so there is no need for you to purchase anything.
A Better Experience
Installing and fixing air conditioning systems is what air conditioning contractors do for a living. Because they have more experience and are skilled in this field, you can rest assured that they will be able to help you achieve your goals.
Professional Results
You can trust us to deliver the best results because we have more experience and better equipment. You can avoid the hassles that may arise when trying to solve complicated problems by hiring an HVAC contractor. It doesn't take long to learn the new details required to install or repair your air conditioner system in your home.
Time saver
Air conditioning contractors are just like hiring any other contractor to do the job for you. They can save you a lot of time because you don't have to do any HVAC preventive maintenance on the system once it is installed.
Service Assured
You will have to deal with many problems if you attempt to fix or install the unit yourself. You can hire an HVAC contractor to do the job for you. They are licensed, bonded, and insured.
J.C.'s Heating and Air if you are in need of the services of a professional heating and air conditioning contractor in Knox County.
J.C.'s Heating and Air
3709 N Broadway
Knoxville, TN 37917
(865) 388-1712
https://jcsheatingandair.com/
Areas Served: Corryton, Fountain City, Halls Crossroads, Farragut, Powell, Knoxville, Knox County, Oak Ridge, Lenoir City