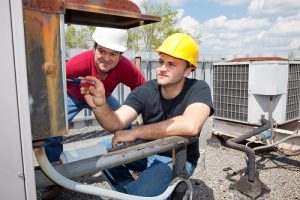 It is crucial to hire a qualified and experienced contractor to ensure that the installation is done correctly to your satisfaction. Here are some common mistakes that an HVAC contractor can make, which can result in costly repairs down the line.
Beware of Hiring an Inexperienced HVAC Contractor
Make sure the Knoxville HVAC contractor is insured and licensed. They should take care of the entire house, focusing on the whole system and not just individual components.
Do Your Research
You need to know what type of HVAC system you have, whether you need yearly maintenance or are experiencing malfunctions. This will help the contractor understand your home better before coming to fix any problems, potentially reducing the diagnosis and repair time. However, this might not always be possible.
Check the Contractor
You can review the contractor's website and examine their ratings with agencies and review sites. This will help you assess their capabilities and gain insight into the experiences of previous customers. Both negative and positive reviews should be considered. Negative reviews do not necessarily indicate poor performance; how the company addressed the issues is also important. We understand that perfection is unattainable, but a commitment to customer satisfaction and service is essential.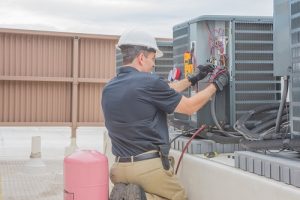 Safety is Key
Ensure that the heating and cooling system does not overlook any important or minor steps. For instance, when testing for carbon monoxide, the contractor must inspect the heat exchanger for cracks, examine the flue for gases, and measure depressurization levels.
Avoid Telephone Bids
First, conduct a thorough inspection to ensure that all necessary recommendations are made and the right proposal is offered. This prevents unexpected problems and allows for a more comprehensive service.
Examine Labor and Equipment Warranty
A reputable HVAC contractor in Knoxville, TN typically provides the necessary paperwork and labor warranty for new installations.
Maintenance Contracts
Having a new unit does not mean you should neglect its maintenance. Maintaining the unit's functionality throughout its lifespan requires regular yearly maintenance.
Put All Terms and Conditions in Writing
The contract agreement should ensure clarity between you and your contractor. Contract details should include project guidelines, budget, payment schedule, and estimated start and completion times.
Establish a Good Business Relationship
An honest HVAC contractor from J.C.'s Heating and Air will not take advantage of you. They will strive for a long-term, loyal client relationship and work diligently to complete the job efficiently. They should be familiar with your equipment and your specific needs.
For a trustworthy and skilled HVAC contractor, call J.C.'s Heating and Air now.
Like our Facebook page for more great info about heating and cooling services.
J.C.'s Heating and Air
3110 Henson Rd Suite 7
Knoxville, TN 37921
865-388-1712
Areas Served: Corryton, Fountain City, Halls Crossroads, Farragut, Powell, Knoxville, Knox County, Oak Ridge, Lenoir City