Heating Contractor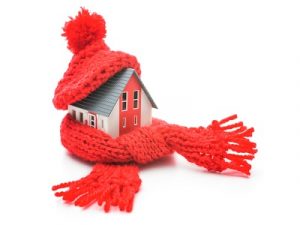 The temperatures usually drop in Knoxville toward the end of the year and the heat pump switches from cooling to heating your home. The last thing you need is a call to a heating contractor during the holidays.
J.C.'s Heating and Air, your local Knoxville TN heating expert has a few tips to help you during the cooler winter months. Did you know that a breakdown in your HVAC unit not only causes you and your family to be cold, but can also cause a lack of hot water for showers, laundry needs, and other daily tasks?
Avoid a Call to a Heating Contractor in an Emergency
An Ounce of Prevention
One of the best ways to prevent an emergency at an inconvenient time is to have a maintenance schedule. This will help to prevent many of the common problems associated with your heating and air conditioning unit. Regular maintenance includes changing your filter, cleaning coils and heat ducts. If you do not have the time or experience to do the maintenance yourself, you can set up a maintenance contract with a local HVAC contractor such as J.C.'s Heating and Air. This contract will cover any emergency call-out fee helping you to save money when any repairs need to be done.
The Impact of Improper Service
Do you own rental property? Are you a property management company? Having tenants call you complaining about the temperature of their rental unit can be time-consuming and costly. If you don't have a maintenance program in place, you will get these calls at all hours of the day and night – even on a holiday. By contracting with a local cooling and heating contractor, you can save money and aggravation.
The company will get to know your systems and when they were serviced last. This will help them pinpoint problems quickly. You can even set it up for the tenant to call the company directly.
Using a Professional Heating Contractor is Important
Does your husband think he can fix anything?  HVAC servicing, especially in an emergency, should never be undertaken by a non-professional. Handling a heat pump that has overheated can be dangerous. Having a service done by a professional is cost-effective in both time and money and prevents additional problems. By choosing a company in advance, you are prepared for an emergency.
Look for a company that offers 24/7 emergency service and has several years of experience. We recommend that you call the company before you need HVAC preventive maintenance and ask questions about what brands they service, what locations they serve, and their experience with your type of unit. This will be time well spent when an emergency happens.
J.C.'s Heating and Air welcomes your questions. They offer maintenance contracts that will save you time and money – and an unexpected HVAC problem during the holiday season.
J.C.'s Heating and Air
3709 N Broadway
Knoxville, TN 37917
(865) 388-1712
https://jcsheatingandair.com/
Areas Served: Corryton, Fountain City, Halls Crossroads, Farragut, Powell, Knoxville, Knox County, Oak Ridge, Lenoir City