Heating and Air Repair Lenoir City TN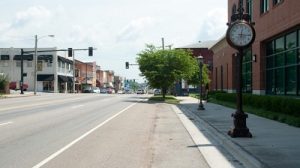 Lenoir City has much to offer today's visitors. Make sure to visit the historic downtown district along Highway 11. See Civil War markers for Lenoir's Plantation and the remains of the Lenoir City Cotton Mill, as well as the Lenoir City Museum all located to the side and behind present-day First National Bank. This area also offers antiques, shops, and local restaurants.
Enjoy the picnic areas and walking trails around the two TVA dams, Tellico and Fort Loudoun. Visit Fort Loudon Marina, the largest marina in the area. Shop and eat in the newer establishments along Highway 321. There are eight hotels/motels to handle your overnight accommodation. Our area is known as "The Lakeway to the Smokies" as you can enjoy our lakes on a more scenic drive on Highway 321 to the Smoky Mountains. Come check us out.
Why Heating and Air Repair in Lenoir City is Important
You can still have problems with your heating and air system even if you take care of it. Many homeowners find it beneficial to schedule an HVAC contractor to inspect their HVAC units and look for any signs of damage or problems.
Experts in the industry say that scheduling HVAC maintenance and heating units regularly can help prevent costly repairs. This is in addition to the routine cleaning you do to ensure your unit runs smoothly and efficiently. Keep in mind that basic cleaning helps prevent dust and debris from building up and eventually clogging your entire system. The professional cleaning and maintenance of your cooling and heating system will ensure that they are in top shape and won't fail you, especially during the summer and winter.
It is also a great way to make your HVAC system more efficient by scheduling regular cleanings and maintenance. Your heating and cooling units will work efficiently if they are in good condition and do not need any repairs. They will also function efficiently and use less energy, even if it is left on for 24 hours. The residential heating and air company you work with can offer suggestions and recommendations on how to make your home less energy-intensive to ensure that your cooling and heating units are producing and maintaining a comfortable indoor temperature.
When is the best time to schedule professional cleaning and maintenance?
When the seasons change, it is best to schedule professional heating and cooling unit maintenance with J.C.'s Heating and Air. When the weather is nice and not as cold as in winter or hot in summer, this is when your cooling and heating units are least used.
The heating and air inspections and tune-ups include the following:
• Cleaning and replacing air filters if necessary.
• All debris must be removed from the compressor housing.
• It is possible for dust and debris to build up in the compressor housing, especially if you have your cooling and heating units on 24/7. You should inspect all ductwork for any blockages or clogs and then remove them.
• Clogs can make it difficult for the systems to function properly and cause cold or warm air to be produced. It will also use more electricity, which can cause higher monthly utility bills.
• Other services are included in the overall inspection.
You should start looking for a professional company now, even if you don't have your cooling and heating units due for inspection. A professional contractor is a good choice for heating and air repair Lenoir City TN.
J.C.'s Heating and Air can be reached at (865) 388-1712 to inquire about their heating or air services.
J.C.'s Heating and Air
3709 N Broadway
Knoxville, TN 37917
(865) 388-1712
https://jcsheatingandair.com/
Areas Served: Corryton, Fountain City, Halls Crossroads, Farragut, Powell, Knoxville, Knox County, Oak Ridge, Lenoir City