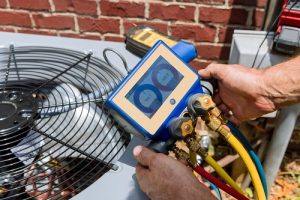 Owning and operating a commercial building in Knoxville can come with its own set of unique challenges—especially when you factor in the additional costs related to your HVAC system. These costs often include payment for HVAC maintenance, repair, and others.
Why schedule commercial HVAC maintenance?
Don't push aside HVAC maintenance until it's too late. Sticking to a regular maintenance schedule will help prevent HVAC problems from occurring one after another, and you can enjoy the many benefits of this vital service.
It's time to schedule HVAC maintenance as fall approaches. This will ensure that your HVAC system is operating at its peak performance. Our technicians can help ensure that your business has efficient heating/cooling throughout the year.
Commercial HVAC maintenance can offer you many great benefits:
1. Optimizes energy efficiency
Your commercial heating and cooling system's efficiency will be improved if you take care of it. Schedule maintenance at least once a year. Inspections are necessary to make sure your HVAC system is working as it should. An HVAC system that runs efficiently will provide better airflow and use less energy.
2. Energy bills decrease
You will notice a decrease in your monthly energy bills if your HVAC system works more efficiently and uses less energy. This will result in extra savings every month.
3. Enhances indoor comfort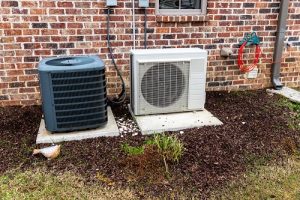 Regular commercial HVAC maintenance can improve indoor air quality throughout the year. Clean indoor air encourages comfort for tenants, customers, and employees of your building. This is important when you want to focus and do great work.
4. Reduces the risk of breakdowns
Commercial HVAC maintenance in Knoxville is essential in minimizing system failures and total breakdowns. You can be confident that any potential issues will be addressed when you hire our skilled technicians to maintain your HVAC system.
5. Extended Service Life
It's crucial to ensure your heating system is ready for fall. Other problems can arise if your system isn't functioning properly. Routine maintenance will ensure that your system runs at its best, and it will continue to function well for the rest of its lifespan.
6. Protect your building from potential damage
Regular maintenance and checks are the best way to protect your property against damage from a malfunctioning HVAC system. You could end up with water damage and other issues if you do not have regular HVAC maintenance for your commercial property.
Looking for a professional heating and cooling contractor in Knoxville? Contact J.C.'s Heating and Air now.
Like our Facebook page for more great info about heating and cooling services.
J.C.'s Heating and Air
3110 Henson Rd Suite 7
Knoxville, TN 37921
865-388-1712
Areas Served: Corryton, Fountain City, Halls Crossroads, Farragut, Powell, Knoxville, Knox County, Oak Ridge, Lenoir City