Air Conditioning Services in Knoxville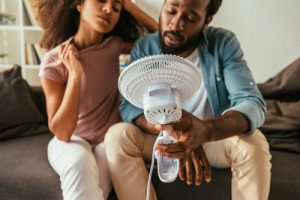 J.C.'s Heating and Air is a leading HVAC company that offers comprehensive air conditioning services to residential and commercial customers in Knoxville TN. With over 22 years of experience in the industry, the company has built a reputation for delivering top-notch services, including air conditioning repair, installation, replacement, and maintenance.
Air Conditioning Repair Services
At J.C.'s Heating and Air, we understand how frustrating it can be when your air conditioning unit breaks down. That's why we offer reliable and prompt repair services to get your system up and running again in no time. Our team of expert technicians has extensive experience in diagnosing and repairing all major makes and models of air conditioning systems.
We take pride in our honest and transparent approach to repair. We always provide upfront pricing so that you know exactly what to expect before we begin any work. Additionally, we offer some of the lowest service call rates in Knoxville. Our goal is to make our services affordable and accessible to everyone, without compromising on quality.
Our team understands the urgency required when choosing an HVAC repair company. That's why we offer fast and efficient service to get your unit running at peak performance as soon as possible. With our fleet of fully-stocked service vehicles, we can provide on-site repairs in a timely manner, reducing the inconvenience caused by a malfunctioning air conditioning system.
Air Conditioning Installation and Replacement Services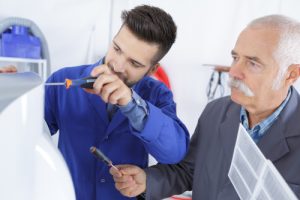 If your air conditioning unit is beyond repair or nearing the end of its lifespan, J.C.'s Heating and Air can provide professional installation and replacement services. Our team of installation experts has the knowledge and experience to determine if your unit can be repaired or needs to be replacement is necessary and make honest recommendations that best suit your needs.
We work with all major HVAC manufacturers and systems to ensure that we can provide you with the best solution for your home or business. Our team will assess your situation and help you make an informed decision about the most appropriate air conditioning system for your specific requirements.
A new air conditioning system can provide optimal comfort and energy efficiency, reducing your monthly utility bills and improving indoor air quality. At J.C.'s Heating and Air, we understand that purchasing a new system can be a significant investment. That's why we offer a range of financing options to make your purchase more manageable. Our comfort specialists can guide you through the process and help you choose the financing option that best fits your budget and needs.
Preventative System Maintenance
Regular maintenance is essential to keep your air conditioning system operating efficiently and extend its lifespan. At J.C.'s Heating and Air, we offer preventative system maintenance programs that include comprehensive tune-ups to keep your unit operating at peak performance throughout the year.
Our team recommends servicing your HVAC system twice a year to avoid untimely breakdowns and maximize efficiency. Our maintenance program includes a full air conditioning tune-up, where we will inspect and clean all components, check refrigerant levels, test electrical connections, and ensure that your system is running at its optimal performance.
Regular maintenance can help you avoid costly repairs and replacements down the line, saving you money and time. Additionally, a well-maintained air conditioning system can improve indoor air quality, reduce energy consumption, and provide optimal comfort for you and your family or customers.
At J.C.'s Heating and Air, we are committed to providing the highest quality air conditioning services to our customers in Knoxville. Our team of expert technicians is fully licensed, insured, and trained to handle any air conditioning issue, big or small. We take pride in our transparent pricing, fast and efficient service, and customer satisfaction guarantee.
J.C.'s Heating and Air
3709 N Broadway
Knoxville, TN 37917
(865) 388-1712
https://jcsheatingandair.com/
Areas Served: Corryton, Fountain City, Halls Crossroads, Farragut, Powell, Knoxville, Knox County, Oak Ridge, Lenoir City