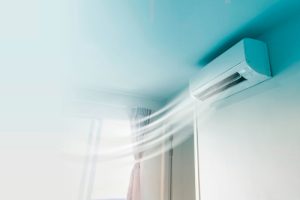 We, as homeowners and business owners, are always on the lookout for ways to increase efficiency, conserve the environment, save money and remain comfortable. One system is more efficient than others when it comes to cooling and heating systems: the ductless mini splits.
Reasons you should consider installing a ductless mini-split heat pump in your home.
1) Ductless Heat pumps are eco-friendly
For homeowners and businesses in Knoxville, the ductless heat pumps are the best option for cooling and heating. A mini-split heat pump is very energy-efficient, powered by electricity and uses a non ozone-depleting refrigerant. Mini-split systems do not rely on ductwork for air movement, which can lead to leaks. Instead, they have an outdoor compressor and one ductless indoor unit for each zone. This system can heat and cool anywhere in a house, from one room to the entire house.
2) Save Money
Mini-split ductless heat pump are very efficient. Most homeowners and businesses who install a ductless system experience a significant reduction in heating costs. They often save 25%-50% on their monthly heating bills in the winter. These systems can also be used to cool homes in the summer, making them a great choice for homeowners.
While the average cost to install a ductless system is high, many Tennessee utility companies offer rebates that homeowners can use to replace inefficient heating systems. Most rebates can be obtained upfront, depending on where you live. If you have a mobile or manufactured home, you may be also eligible for rebates for installing a ductless heat pump (for qualified systems).
3) Easy Installation with the right ductless pros
It is as important to install a new ductless cooling and heating system as the unit itself. The safety and integrity of your investment will be protected by qualified, insured professionals. This will ensure that you have the right capacity system to meet your business or home's needs.
Installation is usually less complicated than other temperature control systems and takes about 4-6 hours. Once the installation is completed, the professional will schedule an appointment to conduct any necessary electrical or mechanical inspections.
4) Increase your comfort
Mini-splits can be installed for two main reasons: to prevent hot and cold spots, and to avoid thermostat wars. We are used to traditional heating systems warming the room. Once the thermostat is set to the right temperature, the heating system turns off and the room gets colder again. Many rooms on the outer perimeter of the home don't reach the right temperature, and can become hot or cold.
A Ductless heat pump, on the other hand, maintains a constant temperature and humidity throughout your home. They work at a lower temperature than an air conditioner or furnace, and so are not always running full blast. They provide constant comfort throughout the year, and are therefore a great choice for homes.
A Ductless Heat Pump is an option in Knoxville, TN
A ductless mini-split is the best choice when it comes to cooling and heating solutions that are both eco-friendly and cost-friendly. Call us today at 865-388-1712 to have a ductless mini-split installed in your home. Or request a free estimate here.
Want to know more about ductless systems in Knoxville? For a consultation, call J. C. Heating and Air.
J.C.'s Heating and Air
3709 N Broadway
Knoxville, TN 37917
(865) 388-1712
https://jcsheatingandair.com/
Areas Served: Corryton, Fountain City, Halls Crossroads, Farragut, Powell, Knoxville, Knox County, Oak Ridge, Lenoir City