Halls Crossroads Heating and Air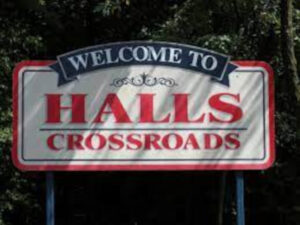 Halls Crossroads, more commonly called "Halls" by locals, is just across the hill where North Broadway becomes Maynardville Pike. Although not within the official Knoxville city limits, Halls is considered by most as part of the city, with Fountain City to the south, Powell to the west, Corryton to the east, and Maynardville to the north.
Halls Crossroads has grown and become a vital part of Knox County. It has six county schools, several banks, shopping centers, and various other shops and services. Some of the popular places of business inside the community include the Halls Cinema 7, Bel Aire Burgers, and the new Walmart Super Center.
J.C.'s Heating and Air is proud to serve Halls Crossroads residents and businesses with heating and air conditioning services. Being comfortable in your home is important. Call us at (865) 388-1712 for any type of heating or air issues.
Asking the Right Questions of J.C.'s Heating and Air
If you are building a new home in Halls Crossroads Tennessee or replacing an existing heating and cooling system, it is a good idea to hire professionals. Many HVAV contractors are skilled in all types of air conditioning systems, both residential and commercial. We are also able to work with any system that you have purchased. Some air conditioning contractors might recommend a specific model, type, or system of air conditioner or system based on the space requirements. We are willing to recommend any model or brand that is available and can easily be installed.
Before you hire a heating or air conditioning contractor to work in your home or place of business, it is important to understand the terms. You can choose to have either a conventional or high-velocity forced air conditioning system installed or upgraded. It is important to know what area will be air-conditioned. This includes sunrooms, covered decks, and attached buildings. You should also understand your budget to know the options available to you to make sure you keep your project within your means.
Ask the North Halls Crossroads Air Conditioner Contractor questions
Are you familiar with this type of project and have you had any success?
For a precise estimate, it is essential to have experience. This can help identify potential problems or make costly modifications to the design. We can offer suggestions for improving the heating or air conditioning system.
How do they rate in terms of energy?
We are familiar with energy-saving and green features that can reduce your Halls Crossroads heating and air conditioning costs. Ask us about the type of units we recommend and the cost. Also, ask us what the maintenance requirements are. Some units are cheaper initially but require more maintenance over the life of the unit. Others, however, can be more expensive upfront and have low maintenance costs.
Don't be afraid to ask air conditioner contractors for references so that they can give you feedback on their workmanship and the quality of the service.
Before you decide to upgrade or install your air conditioner unit, call J.C.'s Heating and Air.
J.C.'s Heating and Air
3709 N Broadway
Knoxville, TN 37917
(865) 388-1712
https://jcsheatingandair.com/
Areas Served: Corryton, Fountain City, Halls Crossroads, Farragut, Powell, Knoxville, Knox County, Oak Ridge, Lenoir City