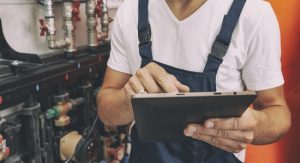 In the winter months, it can be very uncomfortable to sit in your home and feel like you are sitting in a sauna. In the summer months, you can't wait to get out of the house and enjoy the sun. The heating and cooling system in your home is designed to keep you comfortable and to help you enjoy your home during these times.
However, if you have a problem with your heating or cooling system, it can become a major inconvenience and cause you to spend more money than you would like. This is why it is important to hire a professional heating and cooling contractor to come to your home and fix your problem.
Call A Heating And Cooling Contractor When You Experience HVAC Issues
A heating and cooling contractor is someone who has the experience and knowledge to fix your heating and cooling system. They will know what type of problems can arise and how to fix them. If you have a problem with your system, you should contact a heating and cooling contractor in Knoxville TN as soon as possible.
It is always better to be safe than sorry when it comes to your HVAC system. You don't want to find yourself stuck without heat because you waited too long to get a repairman out to your home.
It is best to hire an HVAC contractor in Knoxville TN that is licensed and insured. This way, you will know that they are qualified to work on your heating and cooling system. Also, it is important to make sure that the company is reputable and has a good reputation. Make sure that they have plenty of references and testimonials from satisfied customers. When you do this, you will know that you are hiring a professional that will fix your heating and cooling system correctly and safely.
When you have an HVAC problem, you need to act quickly. Don't wait until you are cold and miserable to call an HVAC contractor. This could cause you to be sick and not be able to enjoy the rest of the day. You need to take care of your system as soon as you notice a problem. It is important to make sure that you are doing everything that you can to prevent any further damage to your heating and cooling system.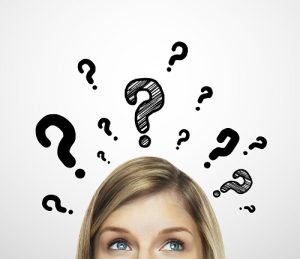 Questions to Ask Your Heating and Cooling Contractor
When you contact a heating and cooling contractor, it's essential to ask them the right questions to ensure you're making an informed decision. Here are some questions you should consider asking:
Are you licensed and insured?
Ensuring the contractor is licensed and insured provides peace of mind that they are qualified and covered in case of accidents or damages during the repair.
Can you provide references or customer testimonials?
Checking references allows you to learn about the contractor's past work and customer satisfaction, helping you gauge their reliability.
How long have you been in the HVAC business?
An experienced contractor is likely to have a better understanding of various HVAC systems and potential issues.
What specific services do you offer?
Ensure the contractor can handle the specific problem you're facing, whether it's heating, cooling, or both.
What is the estimated cost of the repair or service?
Request a detailed estimate, including parts and labor costs, to avoid unexpected expenses.
Do you offer any warranties on your work or parts?
Knowing the warranty terms can provide extra assurance for the quality of the work and the parts used.
How long will the repair or service take?
Understanding the timeframe helps you plan and minimizes disruptions to your daily routine.
Do you offer emergency services or after-hours support?
Knowing if the contractor provides emergency services can be crucial in case your HVAC system fails outside regular business hours.
Can you provide maintenance tips to prevent future problems?
Getting advice on how to maintain your HVAC system can extend its lifespan and reduce the likelihood of future issues.
By asking these questions, you'll be better prepared to choose the right HVAC contractor for your needs.
Need a heating and cooling contractor near you? Call J.C.'s Heating and Air now.
Like our Facebook page for more great info about heating and cooling services.
J.C.'s Heating and Air
3110 Henson Rd Suite 7
Knoxville, TN 37921
865-388-1712
Areas Served: Corryton, Fountain City, Halls Crossroads, Farragut, Powell, Knoxville, Knox County, Oak Ridge, Lenoir City