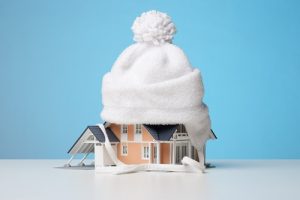 You need heating and cooling systems to help make your home feel comfortable. But picking the right one can be tricky. This article breaks down the basics, so you know what to consider when making a choice.
Types of Heating and Cooling Systems
Heating and cooling systems come in three main types: gas, electric, and propane.
Gas systems: They're efficient for both heating and cooling, but can be dangerous if not used correctly and cost more to operate.
Electric systems: Efficient for heating only, they're cheaper to run and maintain compared to gas systems.
Propane systems: Less efficient and costlier, these are only for cooling.
Consider Your Space
Think about how much space you have. In a small apartment, a big system like a furnace might not be ideal. A portable heater could be better for a small house.
Your Daily Routine Matters
If you're out of the house a lot, you might not need a complex HVAC system. A portable heater can work for a small home.
Pets and Noise
If you have pets, consider a quiet heating and cooling system to keep them comfortable without disturbing them.
Seek Professional Advice
For expert guidance on choosing and installing a system, talk to an HVAC contractor. They'll explain the options and help you make the right decision.
Finding the Right HVAC Contractor
Improving your home's HVAC system can make a big difference. If you're looking for a contractor to help with this, here's what to keep in mind.
Services Offered
Check what services the HVAC contractor in Knoxville TN provides. Do they install, repair, or upgrade systems? Ensure they're licensed for the job, as your state may have specific requirements.
Duct Inspection
Before hiring an HVAC contractor in Knoxville TN, it's essential to have your home's ducts checked for problems. Leaks can make your system work poorly.
Licensing and Experience
Make sure the heating contractor is licensed, especially if they're working on your roof. Ask about their experience and request references from past clients.
Work Quality
Check the quality of materials and workmanship the contractor uses. Ensure they complete all necessary repairs correctly and professionally.
Choose Wisely
Picking the right Knoxville heating and cooling contractor is crucial. Make sure you're comfortable with them before hiring.
Experiencing Heating and Cooling Issues?
Don't let heating and cooling problems ruin your day. Contact J.C.'s Heating and Air, and we'll be there to help you right away!
Like our Facebook page for more great info about heating and cooling services.
J.C.'s Heating and Air
3110 Henson Rd Suite 7
Knoxville, TN 37921
865-388-1712
Areas Served: Corryton, Fountain City, Halls Crossroads, Farragut, Powell, Knoxville, Knox County, Oak Ridge, Lenoir City