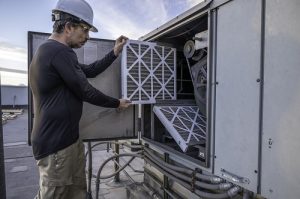 As a new homeowner, one of your initial tasks is to search for suitable contractors, including a heating contractor. These professionals will assist in maintaining and caring for your house, so finding someone you're comfortable working with is essential. Keep in mind that the contractors you choose will likely be your partners throughout your homeownership journey, unless disagreements arise, prompting the need for a different contractor.
However, the goal is to avoid such disputes with your heating contractor. Switching service providers frequently isn't desirable. Beyond the time invested in building a rapport, having different contractors work on your HVAC unit could lead to problems.
Each HVAC contractor has distinct approaches to maintaining heat pumps and addressing issues. Frequent changes might even necessitate replacing your heat pump. Hence, finding a suitable heating contractor to work with is crucial.
Tips for Finding a Heating Contractor
Seek Recommendations from Trusted Sources
The simplest way to find a suitable contractor is by seeking recommendations from friends and family. Their experiences provide insights into HVAC contractors that offer excellent services. However, remember that your friend's positive experience doesn't guarantee the same outcome for you. Factors like location, HVAC system type, and preferences can lead to varied experiences.
Use the list of contractors from friends and family as a starting point in your search. This helps create a shortlist of potential contractors rather than randomly selecting from a phone book or internet search.
Research before Contacting
Before making calls, research the contractor's licensing and insurance information. This ensures their legitimacy and compliance with requirements. Also, assess your home and heat pump for potential issues, so you can discuss specific tasks with the contractor during your call. This helps both of you determine if they're suitable for the job.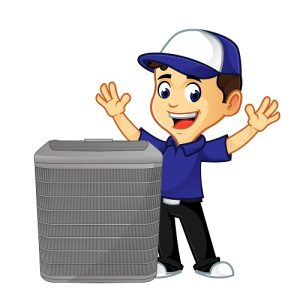 Request References
A reputable heating contractor in Knoxville TN, willingly provides references with prior client approval. Contact these references to gauge their experience. Inquire about services provided and timeliness, helping you assess if the contractor aligns with your needs.
Inquire about Energy-Efficient Systems
If energy efficiency is a priority, ask the contractor about recommended energy-efficient systems for your heat pump. This aligns with eco-friendly practices and reduces utility bills in the long run.
Obtain Estimates during Initial Calls
When making initial inquiries, try to get cost estimates for the services you require. This helps determine affordability and provides a sense of average service rates.
Schedule an Initial Inspection
A professional Knoxville heating contractor initiates an initial HVAC system inspection to understand the necessary work. This benefits both parties and is typically free. Compare assessment results and rates to decide on the right contractor.
Value Over Price
The cheapest option isn't necessarily the best. Ensure the offer includes all required services for your heat pumps. Low-cost offers might result in incomplete services and additional expenses later on.
Inquire About Regular Maintenance
Check if the contractor offers ongoing maintenance services. Some only provide repairs, while others offer regular maintenance. Ensure the contractor offers maintenance for your specific heat pump type and brand.
Looking for a heating contractor? Call J.C.'s Heating and Air now.
Like our Facebook page for more great info about heating and cooling services.
J.C.'s Heating and Air
3709 N Broadway
Knoxville, TN 37917
(865) 388-1712
https://jcsheatingandair.com/
Areas Served: Corryton, Fountain City, Halls Crossroads, Farragut, Powell, Knoxville, Knox County, Oak Ridge, Lenoir City