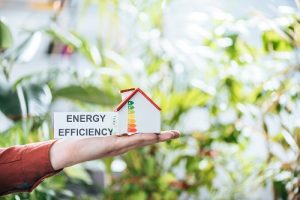 HVAC systems play a significant role in every home. This is why homeowners are continually seeking ways to maximize their use of heating and cooling systems, so that they don't have to pay a lot for utility bills and energy expenses.
Fortunately, energy-efficient heat pumps are already available in the market today. However, there are numerous energy-efficient heat pumps on the market, and you might have a difficult time finding the one that suits your home and needs.
Tips on buying an energy-efficient HVAC system
Consider the size of your home when choosing an energy-efficient HVAC system. Ensure that the unit you are going to buy is big enough to provide cool air or heat throughout your home.
Keep in mind that an energy-efficient heat pump is 30-40% larger than your home's heating requirements. If you're unsure, you can always hire an HVAC contractor in Knoxville TN to help you.
An energy-efficient heat pump should have at least 95% annual fuel utilization efficiency (AFUE).
Keep in mind that a higher percentage signifies greater energy efficiency for your HVAC system. If you can't find the annual fuel utilization efficiency (AFUE) details, keep an eye out for the ENERGY STAR seal. This emblem indicates that the unit you're considering boasts a commendable AFUE percentage. Notably, Energy Star mandates a minimum of 95% AFUE for certified systems.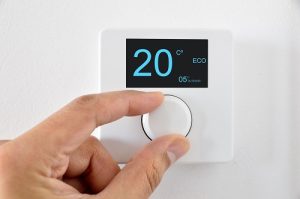 Choose a heating and cooling system with two-stage or multi-stage burners.
These types of heat pumps are more energy-efficient (at least 5%-8% more) than single-stage burners. When purchasing your heating and cooling system, pay attention to the fan motor. A direct current (DC) or Electronically Commutated Motor (ECM) is the best and most cost-efficient fan motor. They only use 200 watts to run, which is a significant decrease compared to the 800 watts required to run an AC fan motor.
Purchase a programmable thermostat.
This is a great and worthwhile investment if you want to save money on your utility bills. You can use it to program the temperature settings of the house, especially when you are not at home or during the night.
Some thermostats can even be accessed remotely using your smartphone, allowing you to adjust the settings while you are still away and turn them on when you are on the way home. The pros can help find the right HVAC system for you. Make sure to find a reputable company like J.C.'s Heating and Air.
Speak with an HVAC contractor now to ensure that you purchase the most suitable energy-efficient system for your home. Contact J.C.'s Heating and Air now.
Like our Facebook page for more great info about heating and cooling services.
J.C.'s Heating and Air
3709 N Broadway
Knoxville, TN 37917
(865) 388-1712
https://jcsheatingandair.com/
Areas Served: Corryton, Fountain City, Halls Crossroads, Farragut, Powell, Knoxville, Knox County, Oak Ridge, Lenoir City