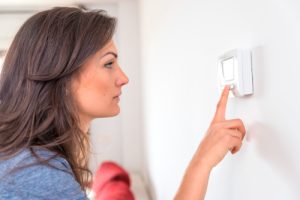 Your thermostat is an essential component in keeping your home comfortable for you and your family. The thermostat controls the temperature of your home and works with your HVAC unit to ensure it is heating or cooling as it should. Sometimes, however, your thermostat can do more harm than good.
Common HVAC issues that can cause problems
Incorrect Placement of the Thermostat
Proper placement of the thermostat is crucial to ensure that your HVAC system works efficiently and effectively. You need to ensure that your thermostat is in a place that allows it to function properly. Your thermostat will not be able to read the temperature of your home if it is placed in direct sunlight. Your system will then be forced to work extra hard to maintain the desired temperature. It is the same for placing the thermostat over an air vent. The incorrect placement of the thermostat can strain your unit and increase energy costs. This will also lead to increased heating and cooling repair frequency, which ultimately reduces the unit's life expectancy.
Then Thermostat Batteries Are Low
Some thermostats can be powered by batteries and last up to five years depending on their make and model. Low thermostat battery warnings will appear on your thermostat's screen. Your thermostat will shut down completely if you fail to replace the batteries within 24 hours of seeing this warning. The thermostat can't control or monitor the temperature if its batteries have gone low or are dead. The Arm unit will not turn on unless the batteries are replaced. This is not the kind of situation you want on a hot Knoxville afternoon.
The thermostat is old
As with any appliance, thermostats can become faulty over time. The average thermostat lasts around ten years. Once it reaches its peak, it is more vulnerable to damage from dust and old wiring. HVAC technicians can quickly replace your thermostat, with minimal downtime. You can also upgrade to a new thermostat by purchasing a replacement thermostat. This will allow you to save even more energy.
A Multi-Zone Thermostat is Essential for Your Home
One room in your house may be hotter than others. This could be due to the incorrect type of thermostat. One thermostat is sufficient for most small and medium-sized homes, apartments, and condos. For larger homes, a multizone control system (or multi-zone thermostat) is required. Because large properties that have more than one thermostat can experience comfort and efficiency problems when they have multiple thermostats. This is why you might consider purchasing a multi-zone thermostat. It can be used to regulate the temperature in different rooms of your house. This will increase comfort and HVAC efficiency.
Consider a programmable thermostat
A programmable thermostat is a thermostat that allows you to set the temperature of your home or building at different times of the day or week. It is a device that can automatically adjust the temperature in your home according to your preferred schedule.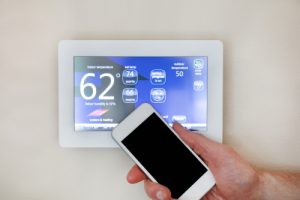 The advantages of using a programmable thermostat include:
Energy savings: A programmable thermostat can save you money on your energy bills by adjusting the temperature when you are not at home or when you are sleeping. This can result in significant savings on your heating and cooling costs.
Convenience: You can set your programmable thermostat to automatically adjust the temperature at different times of the day, so you don't have to remember to do it yourself. This makes it more convenient to maintain a comfortable temperature in your home.
Comfort: With a programmable thermostat, you can ensure that your home is always at a comfortable temperature when you are there, without wasting energy when you are away.
Customization: Programmable thermostats offer a range of programming options, allowing you to customize the temperature settings to suit your lifestyle and preferences.
Remote access: Some programmable thermostats offer remote access, allowing you to adjust the temperature from your smartphone or other device, even when you are away from home. This can be particularly useful if your plans change unexpectedly or if you want to adjust the temperature before you arrive home.
Knoxville HVAC Professionals You Can Trust
J.C.'s Heating and Air is the right choice for all your heating and air conditioning needs in the Greater Knoxville Area.  Let's talk about your needs and find the best solution together!
J.C.'s Heating and Air
3709 N Broadway
Knoxville, TN 37917
(865) 388-1712
https://jcsheatingandair.com/
Areas Served: Corryton, Fountain City, Halls Crossroads, Farragut, Powell, Knoxville, Knox County, Oak Ridge, Lenoir City