The Department of Energy is updating its HVAC efficiency standards. But why should you care? And what appliances in your home will this have an impact on? We will be discussing the new minimum efficiency standards in this post:
1. Split-system air conditioners (including ductless)
2. Split system heat pumps (including ductless)
3. Air conditioners that come in a single package
4. Heat pumps that come in a single package
We will also discuss the benefits of using energy-efficient appliances.
What are you going to get from this?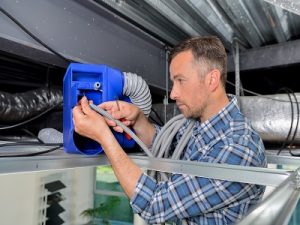 Let's first discuss the energy efficiency benefits before we get into the 2023 minimum efficiency standards. While we all like the idea that our heating and cooling appliances are more efficient, it is more important to recognize the benefits of energy efficiency.
Let's begin with the #1 benefit that almost everyone can see:
MONEY! Yes, that's right. We are talking about hard cash in your pocket. Who wouldn't want this? Experts agree that energy-efficient buildings are more cost-effective to heat, cool, and operate.
Cleaner air
It would be nice to be able to breathe easier. Energy efficiency is a way to do this. This makes it possible to have cleaner air, water, and land.
Homeowners can join the fight against climate change
That's the third benefit. You can reduce your environmental impact by using energy-efficient appliances that don't run as frequently or as long.
Fewer equipment breakdowns
You won't have as many air conditioning repairs to your equipment if you choose energy-efficient appliances. You will also be able to keep maintenance at a minimum. This will allow you to spend more time on the things that matter most to you, such as a vacation.
Energy efficient equipment explained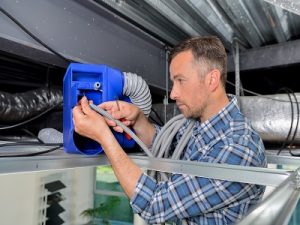 It is likely that we should briefly mention each piece of equipment affected by the new HVAC efficiency standards for 2023 before we get into the details.
1. Split-system heat pumps and air conditioners:
Split system heat pumps are heating, air-conditioning, and ventilation systems (HVACs) that divide between an indoor and outdoor unit. Copper piping connects the two units through the house. The coil inside the outdoor unit acts as both a heat exchanger & compressor. The indoor unit contains a fan and a coil. This system, as its name implies, works as an air conditioner during the warm months and turns into a heater in the colder months.
2. Air conditioners sold in a single package
All components of the compressor, including coils and air handler, are housed in one cabinet.
3. Heat pump in single-package
A packaged heat pump uses heat pump technology to heat and cool your home.
In 2023, new minimum energy efficiency standards will be applied to HVAC appliances
The three acronyms that you should know when discussing the new standards are SEER (which stands for Seasonal Energy Efficiency Ratio), EER (which stands for Energy Efficiency Ratio), and HSPF (which stands for Heating Seasonal Performance Factor). Here's the breakdown:
1) Split system air conditioners
Then = 13 SEER
Now = 13.4 SEER
2) Split system heat pumps
Then = 14 SEER/8.2 HSPF
Now = 14.3 SEER2/7.5 HSPF2
3) Single-packaged air conditioners
Then= 14 SEER/11 EER
Now = 13.4 SEER /10.6 EER2
4) Single-packaged heat pumps
Then= 14 SEER/8 HSPF
Now = 13.4 SEER2/6.7 HSPF2
What does this change mean?
These changes may seem a bit overwhelming. This change is necessary to improve energy efficiency. Every six years, the Department of Energy reviews appliances to determine if minimum efficiency standards and testing standards are met. Because of all these changes, less electricity will be required to cool the same area. Although the initial cost of these more efficient appliances will be higher than expected, they will save you significant money over the long term.
Call J.C.'s Heating and Air if you are in need of a heating contractor or desire a heating system checkup.
J.C.'s Heating and Air
3110 Henson Rd Suite 7
Knoxville, TN 37921
865-388-1712
Areas Served: Corryton, Fountain City, Halls Crossroads, Farragut, Powell, Knoxville, Knox County, Oak Ridge, Lenoir City