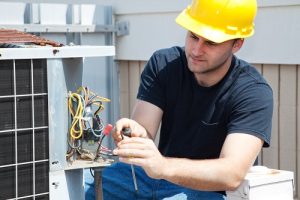 It is not possible to guarantee that your air conditioner will be free of problems. Regular checkups are necessary to ensure your comfort in the hotter months of the year. Here are six benefits of timely AC maintenance for your cooling system:
AC Maintenance Benefits
Your unit will last longer
The better care you give your AC system, the longer it will last,. You can keep your AC system running smoothly by maintaining it as per the owner's guide and asking for a second checkup if needed. Regular AC maintenance in Knoxville TN can also help to detect problems before they become too severe to fix.
Long-term, you will save money
You could save money by replacing a part immediately when you discover it is faulty. You don't have to replace the entire air conditioner if a single part breaks. It depends on what part is broken. If your condenser breaks and you cannot replace it, then your AC system will not work. A new unit would be needed. If you fix a small, less-important part of your air conditioner right away and it breaks, you may not need to replace the unit any time soon.
Your home's air quality will improve
Your air conditioner's filter is like a sifter that keeps dirt from entering your home. It will do its job well and catch the majority of allergens in your air supply. Replace your filter every three months at the very least, but changing it more frequently can keep the air quality cleaner for longer. Anyone in your family with allergies or respiratory issues like asthma can benefit from clean air.
You will enjoy the pleasant temperature inside
Your air conditioner is likely to be your best friend in the summer and any time you feel the heat. Regularly maintaining your air conditioning system will allow you to forget about it all summer. A maintenance check will detect any problems with your thermostat so that you can enjoy cooling whenever you want.
Energy Efficiency Will Rise
In general, the newer your air conditioner is, the more efficient it will be. A more efficient AC system will not only use less electricity, but you'll also save money on utility bills. Your air conditioner may not be running optimally if it is not maintained. This will cost you more and use more energy.
You can rely on it
You won't need to worry about your air conditioner going out of order when you least expected it if you maintain it regularly. No need to suffer through a humid, uncomfortable night while waiting for an air conditioning contractor. You can enjoy the summer heat by having your AC unit serviced before it gets too hot.
Prepare yourself for summer's heat. Our team of professionals will provide AC maintenance to help you save money and reduce the risk of breakdowns. Call J.C.'s Heating and Air now.
Like our Facebook page for more great info about heating and cooling services.
J.C.'s Heating and Air
3709 N Broadway
Knoxville, TN 37917
(865) 388-1712
https://jcsheatingandair.com/
Areas Served: Corryton, Fountain City, Halls Crossroads, Farragut, Powell, Knoxville, Knox County, Oak Ridge, Lenoir City