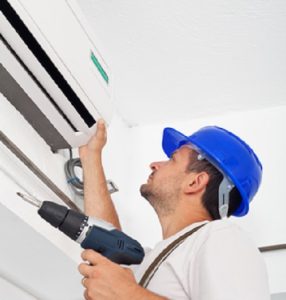 Are you currently planning to install an air conditioning unit in your Knoxville home or office but do not know where to start? There is no need to worry because working with an air conditioning contractor is the best way to ensure that you have a professionally installed and trouble-free system.
J.C.'s Heating and Air has experience when it comes to residential, commercial, or both types of air conditioning systems and they can work with any type of system that you choose to purchase. Some air conditioning contractors will recommend or prefer a specific type or model of air conditioner or system based on the space and requirements of the job, however, we are flexible with regard to what specific brand of the unit is purchased and installed.
What To Do Before Hiring Air Conditioning Contractors in Knoxville
• Before selecting or choosing an air conditioning contractor in Knoxville TN to work on your home or office building, the first step is to familiarize yourself with some basic terminology. You will be installing or upgrading either high-velocity heating and air.
• You should also have an idea of the floor space, special aspects of the project such as attached buildings, multiple floor levels, or even special areas such as sunrooms or covered decks that are to be included as air-conditioned spaces.
• It is also important to know your budget and what options you can do without in order to bring the project within your budget.
• Try to talk to at least 3 air conditioner contractors regarding your project and keep written records of the answers to your questions. They should also provide a written estimate of the cost of the project.
Most Common Questions To Ask Before Hiring a Knoxville Air Conditioner Contractor
Experience is not only important in providing an accurate estimate but it also helps with regard to potential problems or costly changes when it comes to the layout. If the project is still in the planning stage, the residential heating and cooling contractor may make recommendations to the plan which could make the air conditioner and heating system more efficient and cost-saving.
What is the energy rating they typically obtain through their systems?
As the price of home heating and cooling continues to increase dramatically every year, working with air conditioning contractors that are familiar with energy-saving features or "green features" that can be implemented to cut down the overall cost of long-term use is essential.
What air conditioning unit do you recommend, how much does it cost and what are the maintenance requirements for the unit? Some units are initially lower cost but are higher maintenance over the long run, while others are more expensive initially but have very minimal maintenance costs throughout the life of the unit. Finally, don't hesitate to ask J.C.'s Heating and Air for references that you can speak to regarding their workmanship and the quality of the service provided.
Call your local air conditioning contractor J.C.'s Heating and Air before you make a decision on installing or upgrading your air conditioning unit. You may reach us at 865-388-1712.
Like our Facebook page for more great info about heating and cooling services.
J.C.'s Heating and Air
3110 Henson Rd Suite 7
Knoxville, TN 37921
865-388-1712
Areas Served: Corryton, Fountain City, Halls Crossroads, Farragut, Powell, Knoxville, Knox County, Oak Ridge, Lenoir City