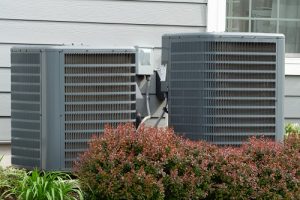 Your heating and cooling system play a pivotal role in maintaining a comfortable indoor environment in your home. Typically, these systems can last for two decades or even more if they receive proper maintenance and are used wisely. However, advancements in heating and cooling technologies occur over time, introducing more efficient systems to the market.
Therefore, if your current cooling system is over a decade old, it's worth considering an upgrade. Seek advice from a local heating and cooling contractor to determine the best course of action for your specific needs.
Choosing a heating and cooling system
1. Initial Cost
Purchasing a new heating and cooling system can range from approximately $2,500 to $14,000, depending on factors such as the type and model of the system. It's prudent to establish a reasonable budget before embarking on your search.
2. Installation and Compatibility
Chances are, your home already has a heating and air conditioning system in place. When considering a new system, consult with your heating contractor regarding compatibility. Some of your existing ductwork may be compatible with the new system, while in other cases, a complete replacement might be necessary. It's essential to rely on the expertise of your HVAC contractor to make this determination.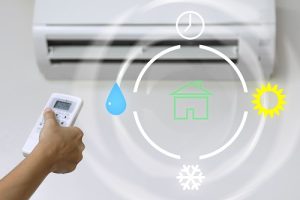 3. Programmable Thermostat
Modern heating and cooling systems are most effective when coupled with a smart or programmable thermostat. These thermostats offer ease of use and contribute to improved system efficiency.
By having control over when and how your system operates, you can reduce energy consumption and cut costs over time.
4. Size and Capacity
Heating systems come in various sizes and capacities. Consulting J.C.'s Heating and Air is crucial to identify the right system size for your specific needs. An undersized system may make it difficult to meet your heating demands, while a unit that's too big could result to unnecessary energy consumption. Striking the right balance is key to ensuring both comfort and efficiency.
5. Hiring a Reliable Heating Contractor
The quality of your heating and cooling system largely depends on the competence of the contractor responsible for installation. Inadequate installation can lead to inefficiencies and even premature system breakdowns. Conversely, enlisting the services of a reputable HVAC contractor ensures a proper installation. Trusted local HVAC contractors often provide warranties for their work, offering you added peace of mind.
If you're in search of dependable HVAC services, rest assured that there are numerous professionals available to assist you. Contacting a reputable HVAC contractor in Knoxville, TN can make all the difference in ensuring your home's comfort and energy efficiency.
Call J.C.'s Heating and Air now if you're looking for the best HVAC contractor.
Like our Facebook page for more great info about heating and cooling services.
J.C.'s Heating and Air
3110 Henson Rd Suite 7
Knoxville, TN 37921
865-388-1712
Areas Served: Corryton, Fountain City, Halls Crossroads, Farragut, Powell, Knoxville, Knox County, Oak Ridge, Lenoir City