HVAC Service Calls Knoxville TN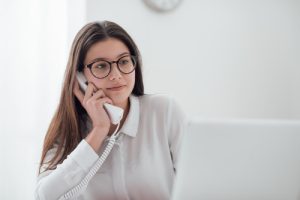 As a homeowner or business owner in Knoxville, TN, it's important to have reliable heating and cooling systems to keep your property comfortable throughout the year. However, HVAC systems can sometimes break down or require repairs, leaving you in need of professional HVAC assistance. That's where J.C.'s Heating and Air comes in – they provide a comprehensive range of HVAC repair services for all makes and models of heating and cooling systems, with financing available for most repairs.
When you call J.C.'s Heating and Air, you'll be greeted by a live person who will listen to your needs and schedule an appointment at your convenience. Unlike some other HVAC companies that rely on automated systems or call centers, J.C.'s Heating and Air understands the importance of speaking to a real person when you need help with your HVAC system. You can rest assured that your concerns will be heard and addressed promptly.
Once you've scheduled an appointment, a technician from J.C.'s Heating and Air will be dispatched to your location to diagnose the issue and offer solutions for repair. Their technicians are highly skilled and experienced, with the expertise to work on a wide variety of heating and cooling systems. Whether you have an older unit or a newer, high-efficiency system, they have the knowledge and tools to get your HVAC system up and running again as quickly as possible.
If parts are needed to complete the repair, J.C.'s Heating and Air will order them promptly and keep you updated on their status. They understand how frustrating it can be to have a broken HVAC system, and they work hard to minimize downtime and inconvenience for their customers. You can count on them to keep you informed every step of the way, from the initial diagnosis to the final repair.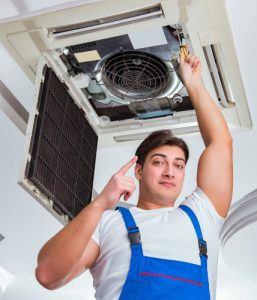 In addition to their repair services, J.C.'s Heating and Air also offers a full range of maintenance and installation services to keep your HVAC system running smoothly. Regular maintenance can help prevent breakdowns and extend the lifespan of your heating and cooling system, saving you money in the long run. And if you're in need of a new system, they can help you choose the right unit for your property and install it quickly and efficiently.
After the repairs have been completed, J.C.'s Heating and Air will provide a full evaluation of your equipment status and offer any additional services or accessories that may be needed. This ensures that your HVAC system is operating at peak efficiency, which can help reduce your energy bills and extend the lifespan of your system. And to ensure that you're completely satisfied with their work, they'll follow up with a call to make sure that all of your needs have been met.
One of the standout features of J.C.'s Heating and Air is their commitment to customer service. They understand that HVAC repairs can be stressful and inconvenient, and they work hard to make the process as easy and stress-free as possible. From the moment you call to the follow-up call after the repairs are completed, you'll be treated with the utmost professionalism and respect. Their technicians are friendly, courteous, and always willing to answer any questions you may have.
Another benefit of working with J.C.'s Heating and Air is their financing options. HVAC repairs can be expensive, and not everyone has the cash on hand to pay for them upfront. J.C.'s Heating and Air offers financing for most repairs, making it easier for their customers to get the help they need without breaking the bank. They understand that everyone's financial situation is different, and they're committed to finding a solution that works for you.
if you're in need of HVAC repair services in Knoxville, TN, J.C.'s Heating and Air is a reliable and trustworthy choice. With their commitment to customer service, experienced technicians, and financing options, they make it easy to get the help you need when you need it.
J.C.'s Heating and Air
3709 N Broadway
Knoxville, TN 37917
(865) 388-1712
https://jcsheatingandair.com/