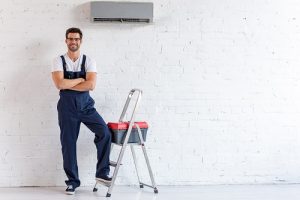 To keep your air conditioner running smoothly and efficiently, regular maintenance is key. HVAC experts recommend following these simple tips to ensure your unit performs at its best.
Tips To Keep Your HVAC In Excellent Condition
Keep the Coils Clean
Your air conditioner's coils, namely the condenser and evaporator coils, gather dirt over time. This dirt reduces airflow and insulates the coil, making it less effective at absorbing heat. If the outside environment is dirty or there's nearby foliage, the condenser coils can get even dirtier. To avoid these issues, have your Knoxville HVAC professionals inspect and clean the coils during your annual maintenance.
Change or Clean the Air Filters
One of the most crucial maintenance tasks for your HVAC system is regularly changing or cleaning the air filters. For one-inch pleated filters, it's best to do this at least once a month. If you're not sure which filter to use, your HVAC professional can recommend the right one for your system.
For other filter sizes, your HVAC contractors will examine, clean, or replace them during your annual maintenance. If your air conditioner is frequently in use, exposed to dirty conditions, or if you have pets at home, the filters may require more frequent attention.
Clear Debris from the System
Leaves, dirt, and grass clippings tend to accumulate on the exterior of your air conditioning unit over time. This buildup reduces the system's capacity and airflow. To prevent this, make sure to trim any plants or shrubs around the air conditioning unit to maintain proper airflow.
Straighten Coil Fins
The aluminum fins on the condenser and evaporator coils can easily get bent and block the airflow through the coil. Your HVAC contractors in Knoxville TN will inspect these components during your regular air conditioner maintenance and straighten them if needed.
Remember, maintaining your air conditioner regularly is crucial for its performance and longevity. So, don't hesitate to reach out to J.C.'s Heating and Air to schedule an inspection and maintenance for your air conditioner. Keep your AC running smoothly and enjoy the comfort it brings!
Like our Facebook page for more great info about heating and cooling services.
J.C.'s Heating and Air
3709 N Broadway
Knoxville, TN 37917
(865) 388-1712
https://jcsheatingandair.com/
Areas Served: Corryton, Fountain City, Halls Crossroads, Farragut, Powell, Knoxville, Knox County, Oak Ridge, Lenoir City