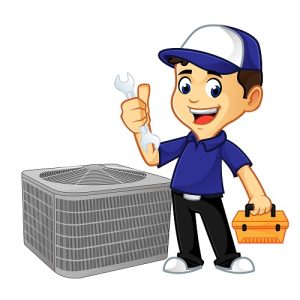 The most important step in the process of choosing the HVAC contractor you want to work with is selecting the right one. It can be the most difficult.
The quality of the work you receive will be reflected in your chosen company. You could be among the half of homeowners with an incorrectly installed HVAC system if you hire the wrong contractor.
The most common mistakes are in sizing, measuring, and designing. A poorly installed HVAC unit can cost you more in energy and money while providing less comfort. The unit will have a shorter lifespan and perform worse sooner than expected.
It is recommended that you research the heating and cooling contractors and obtain written estimates for the price you pay.
Choose the right HVAC contractor with these tips
Referrals & Research
Do your research first. Check out local HVAC companies using review sites such as Yelp and Facebook. The Better Business Bureau should give the company an A rating or higher and must be well-liked by past customers. Ask your social media contacts or friends for referrals and advice. A simple post on Facebook or a phone call to a friend who owns a home can yield some great advice. Choose an HVAC contractor in Knoxville TN with a reputation for high-quality work and excellent customer service.
Safe & Certified
You should look for HVAC companies whose technicians have been drug-tested, drug-screened, and background checked. Check for certifications like EPA and NATE. These certifications will ensure you work with a top-rated company for customer service and quality.
HVAC companies must print their license numbers on their websites and marketing materials. Ask the company about their license number, criminal background check, and any other drug testing or safety measures.
Get Estimates & Compare
Before any work is started, a reputable HVAC contractor will give their customers written estimates. These estimates must be fair and honest. You won't get surprised by hidden costs if you have a fixed price. Before any work is done, your contractor should explain all costs and fees.
Once you get your estimates, shop around. Compare costs and quality by speaking to other contractors who are highly rated. Do not choose the lowest quote if you are unsure of the company's online reputation. You will save money and frustration by paying more upfront for high-quality workmanship. Before you sign, read the proposal and ensure that the costs are clearly stated.
No Home Assessment, No Go
A contractor who does not come to your house to perform measurements and an evaluation is not reliable. Before a replacement estimate can be provided, a contractor should expect to visit your home and inspect your existing system.
Your technician will determine the size and type unit that is required to meet your home's requirements after a thorough inspection. Your duct system and insulation must also be assessed to find the right fit. To get the job done right, the contractor should spend time to learn about your home.
Cost-effectiveness is key
You can reduce your costs by working with a company that has special offers. Do not be afraid to ask your HVAC company about current coupons.
Rebates are also available for qualified ENERGY STAR (r) heating and air conditioning equipment. Look for rebates and specials to help homeowners save money on HVAC units. Your technician will walk you through your rebates, warranties, and other saving options.
Energy Efficiency
Green is always in style. It is both good for your environment and the bottom line to choose an energy-efficient HVAC system that meets the strict guidelines set forth by the U.S. Environmental Protection Agency.
You're good to go. An experienced contractor can estimate the cost savings you will experience over time with each model. This will allow you to choose the most sustainable option for both your home and the planet.
Our technicians are all NATE and EPA certified. We take pride in providing the highest quality service to our customers. Call J.C.'s Heating and Air now.
Like our Facebook page for more great info about HVAC contractors.
J.C.'s Heating and Air
3709 N Broadway
Knoxville, TN 37917
(865) 388-1712
https://jcsheatingandair.com/
Areas Served: Corryton, Fountain City, Halls Crossroads, Farragut, Powell, Knoxville, Knox County, Oak Ridge, Lenoir City