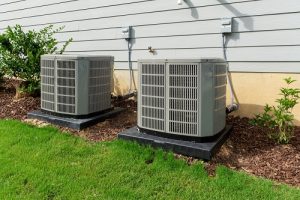 As we emerge from the winter months, now is an important time to begin tackling all of our Spring duties. This includes more than just getting rid of dust and debris – it's also essential to do a thorough checkup on your HVAC system in order to guarantee efficient functionality when temperatures start rising during those hot summer days. Make sure you add this necessary task to your checklist for optimal energy efficiency!
Proactively maintaining your HVAC system is the key to ensuring maximum comfort for you and your family, preserving energy efficiency, as well as avoiding unexpected repairs or breakdowns. Similar to a car needing regular checkups – it's important that an annual springtime tune-up be performed on your unit; otherwise you risk facing costly inconveniences down the line such as the inefficient operation of heating/cooling systems or even complete equipment failure! So don't wait until there's a problem before getting in touch with an HVAC contractor – take action now and ensure peace of mind later.
What happens if you ignore routine HVAC maintenance?
Without annual Spring and Fall HVAC maintenance, you could be flushing money away on unnecessarily high energy costs. Moreover, your heating or cooling system may fail when you need it most if not managed effectively. To avoid painful water line clogs that can cause serious damage to your home as well, take the time for proper service today!
The importance of HVAC maintenance
Staying ahead of the game is key when it comes to keeping your HVAC system in top condition. Regular preventative maintenance can save you money, time, and stress by ensuring that everything works properly before those unbearably hot summer days arrive. Investing a little bit now on scheduled inspections will provide peace of mind knowing that you don't have emergencies during an unexpected spring night or scorching summer day due to failing equipment – avoiding expensive repairs! Take advantage today; be proactive and make sure your home stays comfortable all year long with regular maintenance for optimal results.
What to expect when you hire HVAC services:
Spring is the perfect time for a professional HVAC technician to inspect and maintain your home's air conditioning system. Our service includes cleaning and lubrication of interior components such as fans, motors, coils, and blades to ensure peak efficiency – resulting in reduced utility bills! Technicians also check refrigerant levels for any signs of leaks that may require repair or replenishment. Additionally, we replace filters with fresh ones optimized to fight dust and allergen particles whilst ensuring safety devices are working effectively through necessary lubrication & tightenings. Don't let this Spring pass you by without giving your air conditioning unit some much-needed TLC!
Keeping your home's HVAC system in Knoxville TN optimally maintained is a simple way to save money and keep your family comfortable, no matter what the season brings. Ensure that you're ahead of seasonal changes by scheduling regular preventative maintenance for your equipment beforehand – this will help guarantee that it runs at its best during any weather condition!
Call J.C.'s Heating and Air now if you need help maintaining or fixing your HVAC system.
Like our Facebook page for more great info about HVAC services.
J.C.'s Heating and Air
3110 Henson Rd Suite 7
Knoxville, TN 37921
865-388-1712
Areas Served: Corryton, Fountain City, Halls Crossroads, Farragut, Powell, Knoxville, Knox County, Oak Ridge, Lenoir City