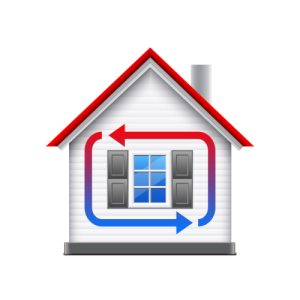 When it comes to heating and cooling your home, traditional HVAC systems that use ductwork have been the go-to option for many years. However, there are drawbacks to these conventional systems.
Ducts can be inefficient and costly to set up and maintain. That's where ductless HVAC systems come in. But how do you know if a ductless system is the right choice for you? Let's explore the benefits and situations where a ductless system is ideal.
The Advantages of Ductless HVAC Systems
Ductless heat pumps and air conditioning systems operate without traditional ductwork. Instead, they consist of an indoor and outdoor unit. The absence of ducts makes ductless systems more efficient and cost-effective. Installation is hassle-free, requiring only a small hole drilled through a wall to connect the units.
This minimizes air leakage and ensures better energy efficiency. Additionally, the small hole does not compromise security, as it is only large enough for copper tubing to pass through.
Ductless systems also offer inverter-type compressors, which consume less power compared to traditional compressors. Inverter-driven compressors adjust to the system's needs without shutting off, resulting in greater energy savings.
When is a Ductless System Ideal?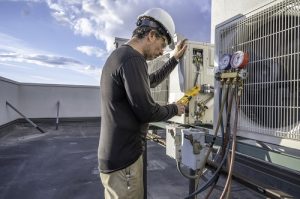 While ductless systems are not suitable for every situation, they are a perfect solution for specific scenarios. Consider the following situations where a ductless HVAC system is ideal:
Adding a new addition: If you're expanding your home with a garage, new rooms, or a sunroom, a ductless system allows you to heat and cool these spaces efficiently.
Downsizing rooms: When you downsize certain areas of your home, such as converting a large room into multiple smaller rooms, a ductless system provides individual temperature control for each space.
Temperature autonomy: If you desire complete control over the temperature in every room of your home, a ductless system allows you to adjust each unit independently.
Heating and cooling specific rooms: For rooms without existing ductwork, such as a basement or attic conversion, a ductless system offers an effective solution to provide the desired climate.
Adding HVAC to a room without ductwork: When you want to install a heating and cooling system in a room where ductwork isn't feasible, such as an older home or a room above a garage, a ductless system is an excellent option.
Can I Install a Ductless HVAC System Myself?
While ductless HVAC systems consist of only two parts, it is not recommended to attempt self-installation. The installation process requires expertise and precision. It is best to hire a professional HVAC contractor for new installations. An experienced technician will ensure the system is installed correctly and provide a guarantee for the work. In case any issues arise, you can rely on the technician to address them promptly.
If you're unsure whether a ductless system is right for your home, reach out to your local HVAC contractor. They can assess your specific needs, inspect your home, and provide expert advice on the best HVAC solution for you.
Make an informed decision and choose the HVAC system that suits your home's unique requirements. Contact your trusted HVAC contractor in Knoxville TN today.
Call J.C.'s Heating and Air now if you're looking for a reliable HVAC contractor.
Like our Facebook page if you want more information about heating and cooling services.
J.C.'s Heating and Air
3709 N Broadway
Knoxville, TN 37917
(865) 388-1712
https://jcsheatingandair.com/
Areas Served: Corryton, Fountain City, Halls Crossroads, Farragut, Powell, Knoxville, Knox County, Oak Ridge, Lenoir City