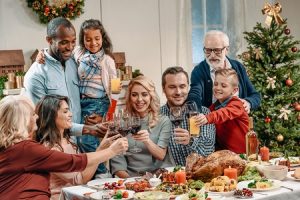 Do not let an emergency heating or air conditioner ruin your time with family and friends. As we get closer to the winter holidays, Knoxville's weather is still fairly mild. It is possible for it to drop suddenly so it's important to be prepared.
These simple steps will ensure you stay cozy and warm. JC is available for 24-hour emergency heating repair in Knoxville. We are available 24/7 for your urgent needs.
Review of Quick Heating and Air Preparation
Regular HVAC maintenance is important, regardless of whether you heat your home with a furnace or heat pump. Regular maintenance can help you save money and ensure your home's reliability.
J.C.'s Heating and Air will provide heating and air service. You'll benefit from the knowledge of certified technicians. Our HVAC contractors will inspect your heating and cooling equipment before performing service. Any signs of distress such as excessive wear and tear are looked for by the technician.
If your tech sees red flags, they may suggest a change in usage. He or she will inform you if there are any signs that indicate a major repair is imminent, or a breakdown.
J.C.'s Heating and Air cares about more than just your energy bills and comfort. Your safety is our top priority. Your safety is at risk if your heating and cooling system has electrical problems, leaking ducts, or excess debris close to an ignition source.
Your technician will identify the problem if it is due to faulty or worn-out equipment. Your thermostat might not communicate well with your heating or air system, or may give faulty readings. Your technician might recommend a newer model thermostat to increase your comfort, energy efficiency, and safety.
Your technician will inspect, clean, and lubricate every component as part of the service. Your technician will inspect your air filter and make any necessary changes.
Reminders for Heating and Air Use
Don't adjust your thermostat too much, just like in summer. You can lower or raise the temperature by a few degrees at once. This will allow your heating and air equipment to adjust at a manageable pace. Imagine running a five-kilometer race compared to a three-mile sprint. Equipment strain can be caused by rapid changes. This could lead to equipment failure if your system is old or in dire need of repairs.
Keep your exterior unit clean and your air filter changed regularly. Both of these steps contribute to healthy airflow for your heating system and air conditioner. Your HVAC system will work harder if there are obstructions.
Do not close vents or keep doors closed in rooms that you do not use often. This is a common belief among homeowners. This tactic can cause a temperature and pressure imbalance in your home. The heating and air systems work hard to correct this. To allow normal airflow, leave vents and doors unlocked.
If you have any questions, please don't hesitate to call J.C.'s Heating and Air. We want your family to feel safe and comfortable in their home.
Like our Facebook page for more great info about HVAC services.
J.C.'s Heating and Air
3110 Henson Rd Suite 7
Knoxville, TN 37921
865-388-1712
Areas Served: Corryton, Fountain City, Halls Crossroads, Farragut, Powell, Knoxville, Knox County, Oak Ridge, Lenoir City