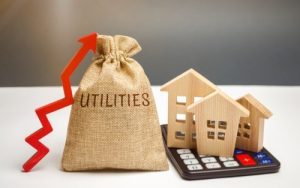 Air conditioners are a necessity for Tennessee summers. As the temperatures rise, so do energy bills. We want to be as cool as we can, but we also want our energy bills to go down.
It would be great to save money on your air conditioner while maximizing its performance. J. C.'s Heating and Air is your air conditioning expert. If you want air conditioner tips this summer, then look no further. J. C.'s Heating and Air offers AC repair services in Knoxville, TN.
Continuously running your air conditioner will strain your cooling system, making it more costly to cool your house. Homeowners can keep their homes cool without spending any money.
Air conditioning tips to help you beat the summer heat:
Check Your System
Each year, summer seems to creep up faster on us. You might think it's too early to start your air conditioner. It's a good idea to test your air conditioner before the summer heat hits. Check the outside unit to make sure there is no debris. Remove any debris you find around the AC unit or inside.
Add a Fan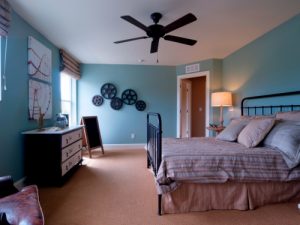 Don't forget your ceiling fans if you have them installed! Ceiling fans can improve air circulation and quality of air compared to an air conditioner. Ceiling fans can be a great option to cool down when it is too hot to comfortably sit in the room, but not so hot that you need to use the air conditioner.
Consider installing a fan in every room. One fan can reduce the temperature of your home by a few degrees and circulate cool air. Fans can help you reduce the heat of summer and save money.
Close Your Windows
Close all windows and door when your air conditioner runs to keep cool air inside and hot air outside. One of the best summer air conditioner tips is to close the windows. This will keep you and your family cool.
Make sure that your home's exterior is properly insulated against the heat. Hot air can enter your home through even tiny cracks on your doors, foundation or siding.
Routine Maintenance
The first step in battling the summer heat may be to install a new air conditioning system. A new air conditioner is not enough to keep you cool all summer. To keep your HVAC system running for longer, it is important to perform routine maintenance.
Replace dirty air filters and damaged parts with new ones before the summer. These inspections will ensure that your cooling system is running efficiently and save you money.
Before the summer months arrive, call a HVAC technician to inspect your air conditioner. You'll be able to determine whether AC maintenance is more cost-effective than a complete replacement.
Grill Outside
Heat from hot ovens can be felt throughout the home. Consider grilling outdoors during the summer to keep your house cooler. When you turn off the oven, your AC won't have to work as much. Grilling is an excellent summer activity to do with your family and close friends.
Limit Use of Heat-Generating Appliances
Several other everyday activities, such as using the dishwasher or dryer, can increase the temperature in your home. Even taking a hot shower, using your dishwasher or dryer can increase the temperature of your home. To avoid the hottest parts of the day, limit these activities to early mornings or late nights.
Use a smart thermostat
Smart technology is replacing many appliances in homes today. WiFi-enabled devices, from refrigerators to dryers make it easier to monitor energy consumption. Smart devices are a market leader today due to their energy efficiency and cost-savings.
Smart thermostats are the best way to make sure your air conditioner is running smoothly this summer. Smart thermostats can be programmed to automatically know your routine. They can also tell when you're going to need air conditioning and when not.
A programmable thermostat can be controlled remotely via your mobile phone.
Add Curtains
Insulating your home will save you money by keeping out the heat and allowing the cold air to flow in. Curtains can improve the insulation of your home by blocking direct sunlight from entering your windows.
It may seem like a simple tip, but adding curtains is one of the best air conditioner tips to use in summer. Consider investing in smart blinds to further insulate your home and reduce energy costs.
Plant Trees
Planting trees can protect your home from the sun and is also good for the environment. You can keep your home cooler by planting trees or bushes near your windows. Maintaining your home at a cooler temperature will prevent your air conditioner working overtime to try and cool your home.
Call the Professionals Today
When the summer heat is at its peak, your air conditioner will be your best friend. Check that your air conditioner works properly to start your summer off right. Spending a few moments to inspect your AC will save you money, time and sweat.
A good HVAC company can make cooling your home a breeze. Call J. C.'s Heating and Air on 865-388-1712 to learn more about air conditioning maintenance.
J.C.'s Heating and Air
3110 Henson Rd Suite 7
Knoxville, TN 37921
865-388-1712
Areas Served: Corryton, Fountain City, Halls Crossroads, Farragut, Powell, Knoxville, Knox County, Oak Ridge, Lenoir City