HVAC Maintenance Knoxville TN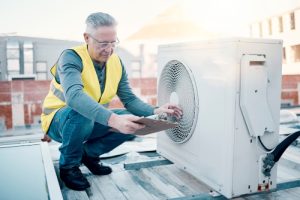 When it comes to keeping your home comfortable, few things are more important than a well-functioning HVAC system. Your heating and cooling units keep you warm in the winter and cool in the summer, and help you maintain a comfortable living environment all year round. However, like any other appliance or machine, your HVAC system needs regular maintenance and upkeep to function at its best. That's where J.C.'s Heating and Air in Knoxville, TN comes in.
J.C.'s Heating and Air is a trusted provider of HVAC maintenance services, with years of experience helping homeowners in the Knoxville area keep their HVAC systems running efficiently and effectively. Their preventative maintenance programs are designed to help you get the most out of your heating and cooling units, with services like air conditioning tune-ups and indoor air quality testing to filter out pollutants and ensure clean, healthy air in your home.
One of the key services offered by J.C.'s Heating and Air is their air conditioning tune-up. Your air conditioning unit is a complex piece of machinery that relies on many different parts working together in harmony. Over time, these parts can become worn or damaged, which can reduce the efficiency and performance of your unit. By scheduling regular air conditioning tune-ups with J.C.'s Heating and Air, you can keep your unit running smoothly and ensure it's performing at its best.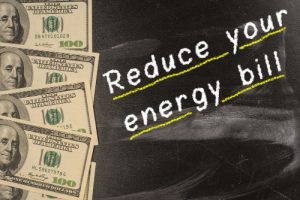 During an air conditioning tune-up, a skilled technician from J.C.'s Heating and Air will perform a thorough inspection of your unit, checking for any signs of wear or damage. They'll also clean your unit's filters and coils, which can become clogged with dirt and debris over time, reducing the efficiency of your unit. By cleaning these parts and replacing any worn or damaged components, they can help your unit run more efficiently, saving you money on your energy bills and extending the lifespan of your system.
Indoor Air Quality
Another important service offered by J.C.'s Heating and Air is indoor air quality testing. The air in your home can be full of pollutants, from allergens like pollen and dust to more dangerous contaminants like carbon monoxide and formaldehyde. By scheduling routine indoor air quality testing with J.C.'s Heating and Air, you can ensure that the air in your home is clean, healthy, and safe for you and your family to breathe.
During an indoor air quality test, a skilled technician from J.C.'s Heating and Air will use state-of-the-art equipment to test the air quality in your home. They'll check for a wide range of pollutants, including ozone, allergens, insulation fibers, combustion gases, carbon dioxide, bacteria, formaldehyde, carbon monoxide, dust, pollen, and chemicals. If they detect any pollutants in your air, they'll work with you to identify the source of the contamination and develop a plan to mitigate the problem.
By improving your indoor air quality, you can reduce the risk of respiratory problems, allergies, and other health issues caused by polluted air. You'll also enjoy a cleaner, fresher living environment, with less dust and dirt circulating in the air. And by reducing the strain on your HVAC system, you can help it run more efficiently, reducing the need for costly repairs and replacements.
At J.C.'s Heating and Air, they believe that preventative maintenance is key to ensuring the efficient and effective operation of your HVAC system. That's why they recommend scheduling regular maintenance visits twice a year, to keep your system running smoothly and reduce the risk of breakdowns and malfunctions.
As a Preferred customer of J.C.'s Heating and Air, you'll enjoy regular maintenance visits from their skilled technicians, as well as priority scheduling and discounted rates on parts and labor. You'll also receive regular reminders when it's time to schedule your next maintenance visit, so you never have to worry about forgetting to keep up with your HVAC system's maintenance.
Call us today to schedule your HVAC maintenance.
J.C.'s Heating and Air
3709 N Broadway
Knoxville, TN 37917
865-388-1712
https://jcsheatingandair.com

J.C.'s Heating and Air
3709 N Broadway
Knoxville, TN 37917
865-388-1712