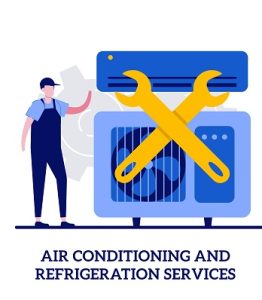 Knoxville, Tennessee is not a place that wants its air conditioner to stop working on a summer's day. HVAC systems can often fail and need AC repair at the worst times. You need your HVAC system repaired quickly to ensure your comfort in your home and business. J. C. Heating and Air has more than 22 years experience in the HVAC industry. We are a family-owned business that can provide quick and efficient repairs to your HVAC system when it stops working.
AC Repair
There are many reasons why air conditioners can fail. Older units might not be able to cool your home efficiently due to excessive wear. Your cooling system may also be affected if your heat pump stops functioning and your home doesn't stay warm in winter. Your unit could also be experiencing a problem with its capacitor or low on Freon. No matter what the problem, the experts at J. C. Heating and Air will be able to repair your air conditioner using the steps listed below.
Talk to the technician: He will ask you questions to help you understand what the system does. This helps us diagnose the problem accurately.
Take a look at the unit. We'll then examine it thoroughly to find out which parts are the culprit.
Repair damaged parts: Our team is familiar with all brands of HVAC systems. We will help you choose the right component to repair the problem.
We will clean up your equipment and supplies such as filters. To increase the longevity of your system, we will also remove any dirt or debris.
We will test the system before we leave. To ensure that it cools down properly, we will turn on the air conditioner system. To ensure that cool air is evenly distributed throughout your home, we will also inspect it.
J. C. Heating and Air is a customer-oriented business that provides reliable and fast HVAC service. Continuous training is provided to our technicians and contractors to ensure that they are equipped to solve any central air conditioning issue. We are conveniently located. This allows us to serve both residential and commercial customers in the Knoxville region. For reliable and same-day AC repair in Knoxville, Tennessee, contact us today.
AC Installation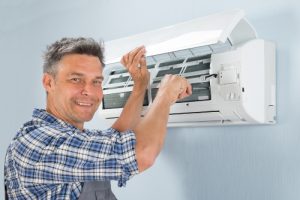 J.C.'s Heating and Air has been serving Knoxville, TN, and its surrounding areas for 22 years, delivering top-notch A/C installation and replacement services. As a trusted name in the home comfort industry, we pride ourselves on providing exceptional customer service and treating each customer like family. Our team of skilled, friendly, and helpful professionals is always ready to assist you in any way possible.
Our Services:
At J.C.'s Heating and Air, we have highly experienced contractors who can handle any A/C installation or replacement job. Our experts can determine whether your unit needs repair or replacement, and we'll ensure that the new A/C unit works efficiently to keep your home cool.
A/C Replacement – If you are facing issues with your old A/C unit, our technicians can help you decide if a repair or replacement is more efficient. When we are finished, you'll be pleasantly surprised at how efficiently the new unit will work to keep your home comfortable.
A/C Installation – Proper installation of your air conditioner is essential to ensure it functions correctly. Our installers have years of experience in the industry and can determine the best system to suit your needs.
We also offer repair and maintenance services, and in most cases, we can handle your service request on the same day you call.
Why Choose Pioneer Heating & Air Conditioning?
When you choose J.C.'s Heating and Air, you're selecting a company that genuinely cares about its customers. Our focus is on providing you with the best service possible to achieve 100% satisfaction.
Here are some additional reasons to choose us for your A/C installation or replacement needs:
Our technicians have class-A master licenses
Our technicians are NATE certified
Live operator to take your calls
We offer service on all brands of A/C units
We guarantee your satisfaction
We offer 100% financing
At J.C.'s Heating and Air, we're committed to providing exceptional A/C installation and replacement services to property owners in Knoxville and the surrounding areas. Call us today at 865-388-1712 or fill out our online form, and we'll be happy to assist you.
J.C.'s Heating and Air
3110 Henson Rd Suite 7
Knoxville, TN 37921
865-388-1712
Areas Served: Corryton, Fountain City, Halls Crossroads, Farragut, Powell, Knoxville, Knox County, Oak Ridge, Lenoir City