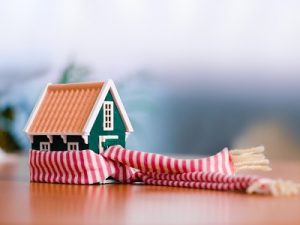 You're doing the right thing if you hire an HVAC contractor to inspect and tune up your HVAC system annually. There are many other tasks that you can do in between inspections. There are many benefits to taking simple steps to maintain and clean your HVAC system throughout the year. This checklist will help you maintain your HVAC system so it lasts longer and is more efficient each season.
Your seasonal HVAC maintenance plan
Your HVAC system will benefit in many ways from seasonal HVAC maintenance. A professional will calibrate the thermostat, test your safety controls, clean condensate drains, and perform airflow testing during an annual tune-up. You can then complete some seasonal HVAC maintenance tasks. Here is a list of maintenance tasks you should perform for each season.
Fall Maintenance Tasks
There are many ways to improve the efficiency of your HVAC system in the fall months. These simple maintenance tasks can reap long-term benefits if you do them at the beginning of each season.
Instead of using the heater, open curtains so the sun can heat your home.
Ceiling fans should be run clockwise to distribute heat from the ceilings to the living spaces. To avoid wind chill, keep the fan at the lowest setting.
Safe space heaters can be used to increase your home's heating.
To add moisture to your home, use a humidifier
Air filters should be changed every month. This is a huge job!
Spring Maintenance Tasks
The sound of birds singing is a sign that spring is here. Although spring is generally a pleasant season, it can be hot at times, which could lead to homeowners turning on the AC. These tips will help you reduce the stress on your HVAC system. You can also hire an HVAC contractor in Knoxville TN.
Close your drapes to keep the heat from the sun from baking your home.
Get out your outdoor grill, and let your oven cool off. It increases indoor temperatures.
Ceiling fans can be used instead of the air conditioner
Use a dehumidifier. Your home will feel more comfortable when it has less moisture.
Cool drafts can be let in through open windows
Make sure to clean your ductwork.
Replace the air filters!
Summer Maintenance Tasks
The hot summer season can put a strain on your HVAC system. These summer maintenance tasks can help to ease the load.
To keep the heat out and reduce strain on your system, invest in insulation upgrades
Regularly inspect your drain pans and get rid of any moisture that is accumulating.
If you are able to run fans on cool days, you can switch to the AC and turn off the AC when you're away from home for long periods of time (except if you have pets).
Before you turn on your AC, make sure that the main unit is removed from the outside.
Do you remember those HVAC filters? You're familiar with the procedure. You know the drill.
Winter Maintenance Tasks
Winter is the perfect time to curl up by the fire or enjoy a cup of hot cocoa in your warm living room. These are some winter HVAC repair and maintenance tasks.
Seal cracks in the house and apply weatherstrips on windows.
You can reduce your thermostat temperature by 10 to 15% when you're not at home. This will lower the heating load and help save money.
To keep cold air out of your home's interior, you can also insulate any recessed lighting.
To capture sunlight, open drapes, curtains, and blinds to south-facing windows during daylight.
Benefits of Seasonal HVAC Maintenance
They can fail during extreme heat or cold and they are right when you most need them. You can reduce your chances of sleepless nights by keeping your HVAC system maintained throughout the year.
Higher Efficiency and Lower Utility Costs
Winter season is a time when heating costs are at an all-time high. This can cause a huge increase in your energy bills. According to the U.S. Department of Energy, winter heating costs can increase your utility bill by 30%. Regular maintenance of your HVAC system can increase its efficiency, which in turn will result in a lower monthly utility bill.
You could save up to 15% each winter month if your HVAC filters are clean and your airflow is at its peak efficiency.
Call J.C.s Heating and Air now if you need help in taking care of your HVAC system so it's always fully functional throughout the year.
Like our Facebook page for more great info about HVAC services.
J.C.'s Heating and Air
3709 N Broadway
Knoxville, TN 37917
(865) 388-1712
https://jcsheatingandair.com/
Areas Served: Corryton, Fountain City, Halls Crossroads, Farragut, Powell, Knoxville, Knox County, Oak Ridge, Lenoir City