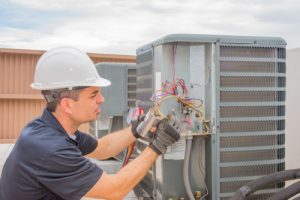 The heating and cooling systems that provide comfort in our homes are something we all love. We don't often think about the HVAC equipment that makes it possible. AC repair is a common problem in Knoxville during the summer. This makes us all more concerned about the cooling and heating systems. It is important to have your air conditioner service checked regularly throughout the year. This will help prevent any problems from happening.
Knoxville, TN is quickly becoming a concern due to the intense heat. Although it's not a problem with our home's air conditioner, it can be a serious issue. Air conditioning repair is often the first thing you do when your air conditioner breaks down. It is possible to get quick service with J. C. Heating and Air. We can provide AC service at the most critical times, even on holidays. We are available to repair your AC whenever you need it.
Do you need AC repair?
We can provide AC repair services in Knoxville, TN. All of our technicians have extensive experience with HVAC systems so you don't need to worry about leaving your home's comfort in someone who isn't qualified. A reputable HVAC company is the best option for your air conditioner. Complex HVAC system problems can only be handled by professionals. Our emergency service means that we are available to assist you immediately with AC repair.
You can also take care of your heat health while you wait for us to arrive to repair your AC unit. You will need to take other precautions if the AC system is not working. This situation is best handled by water. It is as easy as taking a short shower, drinking plenty of water, and doing less physical activity to keep cool and hydrated. Our technicians will arrive shortly to restore your air conditioner.
Air conditioning repairs are completed quickly and efficiently by our team. You can expect the work on your air conditioner to be completed quickly by arriving on time. Our team is available to repair your AC quickly if you need it. Give us a call to ensure your comfort during the hot weather in Knoxville.
Knoxville AC Repair Service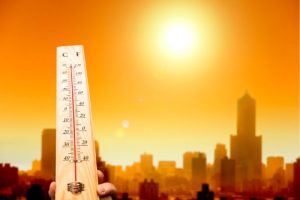 Knoxville residents can rely on us for all types of air conditioning services, including new installations and expert advice in other areas. Our technicians' number one goal is to make sure you are comfortable. This includes air conditioner maintenance and preventative measures. J.C.'s Heating and Air can provide the solutions you need for AC repair in Knoxville, even if you haven't used us for any of these services.
Even if you don't use the air conditioner in your home, it is still important for your business. Your Knoxville business's customers and employees rely on your commercial air conditioner just as much as they do their home. Our technicians are available to ensure that everyone is comfortable while they shop, work, or engage in other activities in your commercial building. All you need to do is call us if there's an issue with your commercial air conditioner. We can help your business with its HVAC system problems.
You can forget about worrying about air conditioning services. J.C.'s Heating and Air makes it easy to find Knoxville's best air conditioning companies. All of our technicians are highly trained and available 24/7 to provide emergency service. We are available to help you if your HVAC system goes down.
We're ready to service your air conditioner. Just get in touch with us to let us know what you need. Get in touch today!
J.C.'s Heating and Air
3709 N Broadway
Knoxville, TN 37917
(865) 388-1712
https://jcsheatingandair.com/