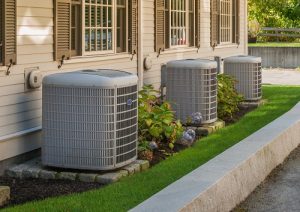 When it comes to buying an HVAC system for your home, you need to consider a number of things before making the purchase. This includes factors that highlight some of the essentials like the system's capacity, your needs, and your budget.
These are just a few things that need consideration. After all, buying a new HVAC system will set you back a significant amount of money.
It would be wise to look for one that suits your needs and fits in with your budget. So how do you find the right system for your home?
Going for maximum HVAC energy efficiency
There are plenty of reasons why you need to think about getting a new HVAC system that is rated with a higher energy efficiency rating. If your HVAC in Knoxville is more than 10 years old, it is a clear indication that you need a new one.
Buying one that is highly efficient is a win-win. You get to use an environment-friendly product and you'll be saving a lot of money in the process. Newer models of HVAC systems come equipped with energy-efficient motors and circuits.
This helps generate more cooling and heating for less power. That's the main advantage of newer systems and one reason why homeowners choose to upgrade than stick with their old HVAC unit.
Determining the right size and capacity
When buying an HVAC system, you need to think about the area that you are cooling. There are certain parameters that should be taken into account when buying an HVAC system. Size is among those parameters.
If you want a truly efficient setup, you should consult your HVAC contractor in Knoxville TN for assistance. There are a certain size and capacity for particular footage. The exact size would largely be dependent on how big your home is.
An HVAC unit that simply has more capacity than what your home requires would be a waste. It would not be efficient when the wrong measurements are taken. Be sure that you consult with an HVAC contractor to determine the exact capacity that would suit your home without going over the top.
On the other hand, it is also not suited for an HVAC system with a rather small capacity to cool or heat an entire home. It is also not efficient and may cause problems for the system later on.
With a capacity rating that falls below the required cooling or heating capacity, the system will have to work harder in order to meet demands. In this case, energy consumption will increase rather than drop. Since the unit will have to work harder, it will require more power, hence steeper energy bills.
If you are uncertain about how to calculate the right capacity that your home needs, consult experts like J.C.'s Heating and Air. When in the market for a new HVAC system, always ask around for the right specifications before buying.
Like our Facebook page for more great info about heating and cooling services.
J.C.'s Heating and Air
3709 N Broadway
Knoxville, TN 37917
(865) 388-1712
https://jcsheatingandair.com/
Areas Served: Corryton, Fountain City, Halls Crossroads, Farragut, Powell, Knoxville, Knox County, Oak Ridge, Lenoir City