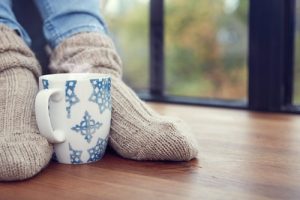 The holiday season is a time for joy and celebration with family and friends. To fully enjoy these special moments during the fall and winter months, it's important to make sure your HVAC (Heating, Ventilation, and Air Conditioning) system is in good shape.
When your heating and cooling system is working efficiently, you and your loved ones can stay warm and comfortable while enjoying the holiday festivities at home. Here are some easy steps to get your HVAC system ready for the upcoming holiday season.
Replace Your HVAC Filters
Let's start with a simple task that can make a big difference – replacing your heating and cooling filters. During the summer, your home can accumulate a lot of dirt and pollen, which can clog up your air filters. As you bring out holiday decorations, additional dust may be released into the air.
When your air filters get clogged, your HVAC system in Knoxville TN has to work harder to push air through, which can lead to uneven heating and discomfort. It can also result in lower air quality. Check your air filters to see if they are dirty and replace them if needed. Your home will feel much more comfortable, and the air will be cleaner.
Schedule Maintenance
Regular maintenance is essential for the long-term performance of your heating and cooling system. Think of it like taking care of a car – your HVAC system is an investment that needs proper upkeep. Trained technicians can inspect, service, and provide recommendations for your system. This helps improve its efficiency, saving you money in the short and long run.
Additionally, maintenance can catch potential issues before they become major problems. Nobody wants their Knoxville HVAC system to break down, especially when hosting holiday guests. Schedule a maintenance appointment today to ensure your system is in top shape.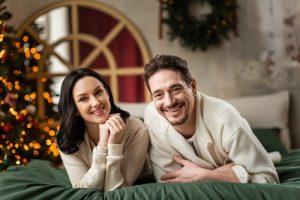 Clean Your Air Vents
As you decorate for the holidays, be mindful of where you place items. If you need to move furniture or decorations, make sure they don't block your air vents. Blocked vents can disrupt proper airflow, leading to uneven temperatures in your home.
Both the supply and return vents should remain uncovered for efficient circulation. While it may require some rearranging of your decor, it's worth it for better comfort.
It's also a good idea to clean your air vents before guests arrive. Over time, they can accumulate dust and debris, which can affect air quality. Remove vent covers, wash them with warm soapy water, let them dry, and then put them back in place. This will help improve air flow and air quality for the holiday season.
Adjust Your Thermostat
With more people in your home during the holidays, the indoor temperature may rise. Consider lowering your thermostat a few degrees before your guests arrive to keep everyone comfortable.
You can also adjust your thermostat's schedule to better accommodate the heating needs of your guests. If you typically have the thermostat set to a lower temperature when you're not home during the day, you may want to change it to maintain a consistent temperature while everyone is present.
Check Carbon Monoxide and Smoke Detectors
While this may seem like a small task, it's incredibly important – test all your smoke and carbon monoxide detectors to make sure that they're functioning appropriately. Replace batteries if needed or replace the entire detector if it's not working properly. This simple step can make a significant difference in ensuring your family's safety during the holiday season.
Remember, we're here to assist you with any HVAC needs you may have during the holidays. Call J.C.'s Heating and Air if you require assistance.
Like our Facebook page for more great info about heating and cooling services.
J.C.'s Heating and Air
3110 Henson Rd Suite 7
Knoxville, TN 37921
Areas Served: Corryton, Fountain City, Halls Crossroads, Farragut, Powell, Knoxville, Knox County, Oak Ridge, Lenoir City