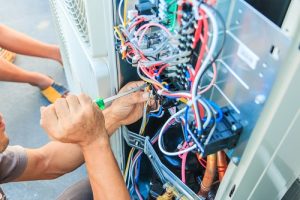 When you're in need of an air conditioning repair service, making the right choice is crucial for the optimal functioning of your system. It's not sufficient to simply pick any company and expect them to effectively diagnose and fix your cooling unit. To ensure a successful repair and a well-performing air conditioner, there are several factors you should consider when selecting an air conditioning repair service.
Air Conditioning Repair Service
1. Experience and Expertise
One of the most critical factors to evaluate is the experience and expertise of the air conditioning repair company. Inquire about their years of operation in the industry and their track record of successfully repairing air conditioners. Request references from previous clients to gauge the quality of their work and overall client satisfaction.
2. Credentials and Licensing
Verify the company's credentials, certifications, and licenses. A reputable air conditioning repair service should have the necessary licenses and certifications to perform HVAC repairs. This demonstrates that they have the required knowledge and skills to handle your system effectively and professionally.
3. Reputation and History
Research the company's reputation within the industry. Find out how long they have been providing their services and whether they have a solid history of delivering reliable repairs. Investigate if they have encountered challenges in the past and how they resolved them. This information will help you assess their reliability and professionalism.
4. Specialization
Different air conditioning systems may have distinct requirements. Ensure that the repair service you're considering specializes in the type of air conditioning system you have. If you have a specific brand or model, inquire if they have experience in working with it.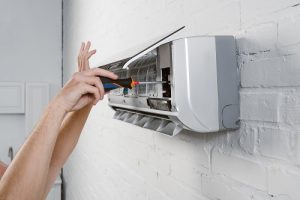 5. Insurance Coverage
Before finalizing your choice, confirm that the air conditioning repair service in Knoxville TN has appropriate insurance coverage. This coverage is essential to protect both you and the technicians in case of accidents or damages during the repair process.
6. Warranty and Guarantee
Inquire about the warranty or guarantee offered by the repair service. A reliable company should stand behind their work with a warranty that covers the repair and replacement of parts if needed. Having this assurance provides you with peace of mind regarding the quality of the repair.
7. Price and Estimates
While cost shouldn't be the sole factor in your decision, it's important to obtain estimates from different repair services. Compare the estimates, considering the services offered, to ensure you're getting reasonable pricing for the repair work.
8. Promptness and Reliability
Promptness is crucial when it comes to Knoxville air conditioning repairs, especially during hot weather. Choose a repair service known for their punctuality and reliability in showing up on time and completing the repair efficiently.
By carefully considering these factors, you can confidently select an air conditioning repair service that aligns with your needs and ensures the optimal performance of your cooling system. Remember that investing time and effort in selecting the right service provider can lead to a more effective and lasting solution for your air conditioning issues.
Avoid excessive costs with top-notch air conditioning repair service. Contact J.C.'s Heating and Air today for the best HVAC service!
Like our Facebook page for more great info about heating and cooling services.
J.C.'s Heating and Air
3709 N Broadway
Knoxville, TN 37917
(865) 388-1712
https://jcsheatingandair.com/
Areas Served: Corryton, Fountain City, Halls Crossroads, Farragut, Powell, Knoxville, Knox County, Oak Ridge, Lenoir City