Air Conditioning Preventive Maintenance Knoxville
Knoxville families and businesses depend on their HVAC units to stay cool and comfortable throughout the year. JC's Heating and Air understands that, which is why we offer maintenance services in the area.
We have a team of skilled and certified professionals who have passed comprehensive background checks.
We will keep your systems working the way you want them to—when you want them to. And we will treat you and your home or office as we would treat our own.
Twice a Year Requirement
No matter what kind of heating and air conditioning equipment you have, you should have it checked, cleaned, and maintained at least every six months to keep your HVAC system running in top shape year-round. Based on our more than 20 years' experience, we believe it is best to have your AC system checked in the spring and have your heating system checked in the Fall.
Why Conduct Regular HVAC Maintenance?
For such appliances designed to receive regular attention, nothing is more destructive than neglect. Air conditioners and heat pumps are complex machines; they have many interconnected parts and do tend to break down over time. That's why it's so important to have them professionally maintained twice a year. Professional maintenance means more than simply fixing repairs as they happen.
Not only will regular maintenance help you save money and get the most of your cooling or heating system; it will also maximize the lifespan of your unit.
Our comprehensive maintenance plan will keep your home or business heating and air conditioning systems working all year round.
We will check the following when you partner with us for regular HVAC maintenance:
Heat Pumps
Check refrigerant levels
Operation of defrost cycles (winter)
Electric heat
Volts & amp draws
Connections (electrical)
Coil (inside and outside)
Thermostat
Gas Furnace
Pilot assembly
Gas pressure
Heat exchanger (for cracks & leaks)
Safety controls
Inducer motor (venting properly)
Overall operation
Air Conditioning
Refrigerant levels
Electrical connections
Coil
Air filters
Compressor operations
Safety controls
Overall operation
Our cost for this one (1) year program is only:
1 System: $170.00
2 Systems: $245.00
3 or more Systems: $125.00 per system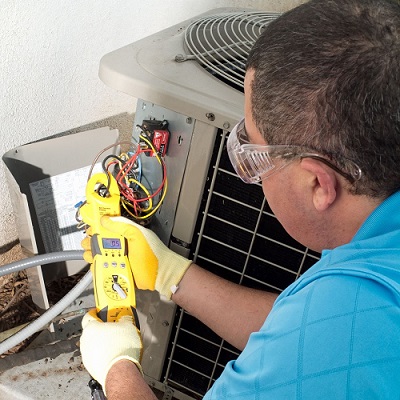 Best Rated HVAC Maintenance in Knoxville, Tennessee
JC's Heating and Air is located on 3709 North Broadway, Knoxville. From McGhee Tyson Airport (TYS) head northwest on Terminal Loop Dr and continue straight onto W General Aviation Dr. Then turn left onto US-129 N and continue onto US-129 N. Next, keep right at the fork, follow signs for I-40 E/I-275 N/Asheville/Lexington and merge onto I-40 E and take exit 389 toward US-441 N/Broadway. After that, use any lane to turn left onto Hall of Fame Dr. Finally, slight right onto N Broadway and JC's Heating and Air will be on your left.
We're open Monday - Friday 8:00 a.m. - 5:00 p.m. (EST).
For additional questions, you can call us at 865-388-1712 or you can find us on Yelp.