Dependable Installation Services Knoxville, TN
If you're using an outdated HVAC system for your home or business, you're likely causing more harm than good and racking up your energy bills. Regular maintenance keeps your HVAC system up and running all season without any surprise breakdowns.
Choose JC's Heating and Air for HVAC installations in Knoxville, TN. We stock all types of HVAC models designed for energy efficiency. Here, you'll find ductless, split, and central systems to fit for your budget and needs.
HVAC Services Done Your Way
Every home or business has its own HVAC needs. We install units that match your requirements for optimal performance. The last thing you need is an undersized or oversized system. After all, inaccurate measurements could lead to more trouble down the road through energy loss and more costly repairs.
Before conducting an installation or repair service, we consider the orientation of your property, insulation levels, window types, and the areas that gain or lose heat.
Leave HVAC Installations to the Pros
Our qualified technicians are well-versed in HVAC installation services. We determine which system would best suit your needs. Count on us to install your new system to comply with industry standards and specifications. And since we know how to ensure system longevity, you can trust us to install your new HVAC unit for maximum comfort.
In line with achieving ultimate indoor comfort, we uphold the proper safety standards for your peace of mind.
Leave HVAC Installations to the Pros
As one of the most important appliances in your home, your HVAC system needs to work properly all year round. Turn to JC's Heating and Air for your heating and air conditioning installation needs.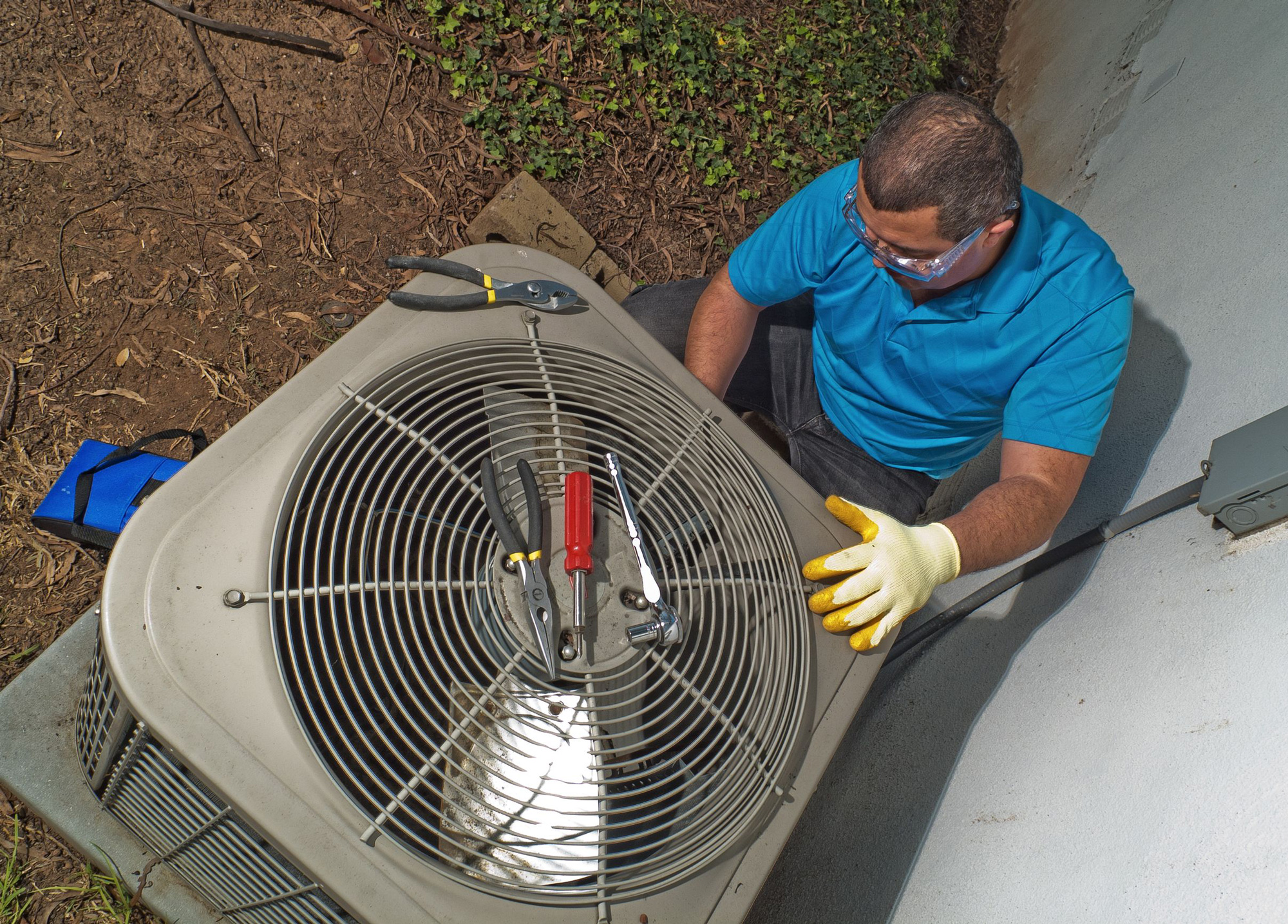 Central Air Conditioners: This is a central unit that cools and dehumidifies the air before distributing it to all the rooms in the house through ducts. The central unit usually contains a heating system as well, as both the air conditioning and the heater rely on the ducts to distribute cool or warm air. This system is usually installed outside or in an isolated area in the home or building. It is perfect for large homes or structures that are located in areas that have a very hot and humid climate.
Ductless Air Conditioning Systems: This system uses individual units cool a particular room. This type of unit will pull out the hot air and moisture from the room, and pump in the cool air. This option is usually very environmentally friendly because you can control the temperature in individual rooms. The overall cost is lower than that of a central AC installation because there is no need to install and maintain the ducts.
Ductless AC systems are perfect for cooler areas that will only require air conditioning for a few months. They are also useful for homes or offices that have a central heating system, but no cooling system. The ductless air conditioning system can also be installed in a garage or additional room that is not connected to the central cooling unit.
Down Flow HVAC System: This system is usually located at the top so that it takes in the air and blows warm or cool air downwards into the room. They are usually installed on upper floors, or in the attic. It is usually recommended if cooling the air is your major priority.
This is because warm air rises and cool air drops. If cooling the air is your major concern, it will effectively take in warm air at the top, and blow cool air into the room. However, it can be an inefficient system if heating is your main concern.
Rooftop HVAC Systems: This system is usually installed on the roof (hence the name), and they are perfect for someone who does not have enough space in their house to install a complete HVAC system. This system uses the ducts in the building to distribute warm or cold air.
The importance of having a quality HVAC system cannot be over-emphasized. However, it is even more important to trust a qualified technician with the entire new HVAC system installation process.
Our qualified technicians can advise you on the best system for your home or office based on your individual needs. We will also meet all the safety and installation standards. This will give you peace of mind because you can rest assured that your new HVAC system will serve you perfectly for years to come.
Our job is to make sure we give you the most efficient system for your home or office. Whether it's a heat pump, propane, natural gas, or electric HVAC system, we have the perfect system for you. We install new heating and air systems for both residential and commercial customers.