#1 Mitsubishi Hvac Installation Knoxville
Certified Mitsubishi Diamond Contractor in Knoxville
JC's Heating and Air is a Certified Mitsubishi Diamond HVAC Contractor
At JC's Heating and Air, we are proud to be your local, Certified Mitsubishi Diamond Contractor. Being a Mitsubishi Diamond Contractor means you can feel confident that your home or business is in the hands of an experienced HVAC professional. Which means you chose the right contractor to configure, install and maintain your Mitsubishi Electric Cooling & Heating ductless HVAC system. Protect your investment and ensure your comfort by selecting a Certified Mitsubishi Diamond Contractor like JC's Heating and Air for your remodeling, new construction or equipment replacement project.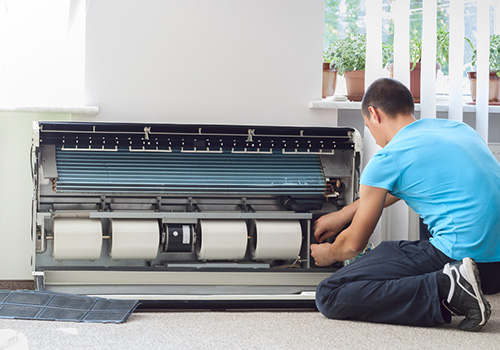 Specially Trained Installers and Technicians
You can feel confident knowing that your home or business is in the hands of an experienced Mitsubishi HVAC professional to install and maintain your Mitsubishi Electric Cooling and Heating ductless equipment.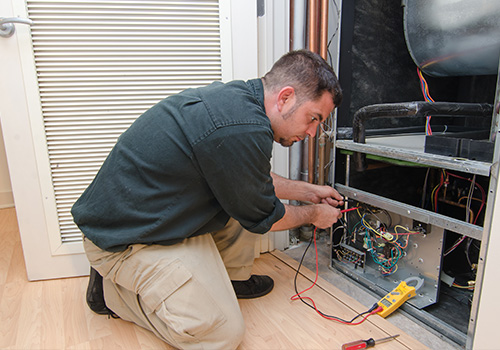 24 Hour Emergency Service
Your Diamond Contractor offers an extra layer of support for your Mitsubishi Electric purchase. You can expect 24-hour emergency repairs on Mitsubishi (ONLY) ductless air conditioners and ductless heat pumps.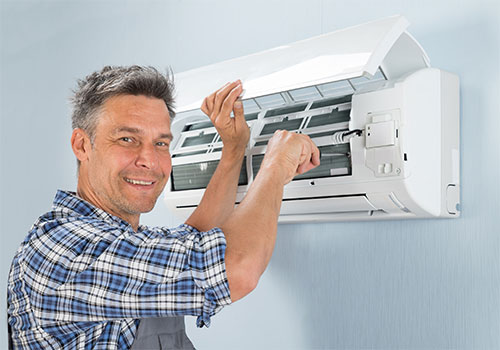 Routine Service Checks and Preventive Maintenance
Mitsubishi Diamond Contractors are specially trained installers and technicians offering superior customer service, routine service checks and preventive maintenance plans. We provide accurate estimates and professional technicians to serve you and your family.
What Is A Diamond Contractor?
A Mitsubishi Diamond Contractor is a certified independent dealer with the highest level of accreditation, training and hands-on expertise who have invested time and money to professionally develop their craft at one of Mitsubishi Electrics approved HVAC training facilities.  The only way that you can be certain of full warranty protection and unmatched performance is by purchasing your Mitsubishi Electric product from an authorized dealer such as JC's Heating and Air.  Mitsubishi Electric Cooling & Heating has selected the finest HVAC contractors in the industry to carry their product lines and have assembled the most knowledgeable HVAC contractors (Diamond Contractors) available to provide you with the finest sales, installation, and service possible.
Exclusive Diamond Benefits
All Mitsubishi Diamond Contractors have access to exclusive benefits, including additional factory training at a special Mitsubishi Electric training center. These dealers are provided with hands-on opportunities to practice sales, installation and service for ductless air conditioners and ductless heat pumps.
Though a typical HVAC technician could perform these installations and service checks, it makes sense to trust your equipment to someone who is comfortable with the equipment, has received specific training on the products and is familiar with the ins and outs of the on-board technology. The work for your project will be performed more efficiently and to a higher standard when you choose a Mitsubishi Electric Diamond Contractor. That's something you can feel comfortable about.
Extensive factory training is just the beginning for Diamond Contractors. This dealer program offers yet another level of protection through an exclusive expanded warranty. Your Diamond Contractor gives you added peace of mind with a twelve-year limited warranty on the compressor plus a twelve-year parts warranty. This benefit isn't available for online purchases from unauthorized resellers or for do-it-yourself installations.
At JC's Heating and Air, we are happy to help you finance your purchase with an exclusive 90 Days Same as Cash offer. Our Fast Response Credit System gives you an answer to your application within minutes so that you can move ahead with your project as quickly and conveniently as possible.
Keep your new ductless air conditioner or ductless heat pump in excellent condition for years to come with a care protection plan. These budget-friendly planned maintenance agreements are a great way to help you remember to schedule an annual service check for your equipment. Your Mitsubishi Electric dealer has your back, so you can enjoy the comfort of your new ductless system without any worries.
Mitsubishi Electric Diamond Contractors
For the highest level of expertise and the greatest level of protection, choose a  Mitsubishi Electric Diamond Contractors like JC's Heating and Air. We are confident that you will be pleased with the exclusive benefits and the level of service and expertise that your Diamond Contractor provides. Installation is often available with same-day or next-day service from our highly qualified, professional ductless HVAC technicians. Be sure to ask about available tax or utility rebates to help reduce the cost of your new high-efficiency system. You're just one phone call away from a more comfortable indoor environment.
Top Rated Mitsubishi Hvac Installation in Knoxville, Tennessee
JC's Heating and Air is located on 3709 North Broadway, Knoxville. From Knoxville Downtown Island (DKX) head west on Spence Pl toward Will Skelton Greenway and continue onto Maplewood Dr. Then urn left onto Island Home Ave and urn right onto Hillwood Dr. Next, continue onto Anita Dr and turn right to merge onto James White Pkwy. After that, ake the exit toward Hill Ave/Hall of Fame Dr/US-11/US-70/Neyland Dr and continue onto Coliseum Dr/Historic Preservation Dr/Kevin Swider Ln (signs for Hall of Fame Dr/Neyland Dr/Hill St/TN-158). Finally, continue onto S Hall of Fame Dr and JC's Heating and Air will be on your left.
We're open Monday - Friday 8:00 a.m. - 5:00 p.m. (EST).
For additional questions you can call us at 865-388-1712 or you can find us on Yelp.