Considering the current national health crisis, we wanted to share with you a few ways ways we at JC's Heating and Air know of to help improve your indoor air quality with things like an HVAC Ultraviolet Air Purifier.

With the ongoing Corona Virus (COVID-19) pandemic, our daily activities are at a standstill. Schools and non-essential businesses like salons, cinemas, gyms, restaurants, and shopping malls are forced to pause their operations. Doctors urge people to remain in their homes and practice precautions to prevent the spread of the Corona Virus.
Since you'll be spending most of your time indoors these days, you want your stay to be as safe and comfortable as possible. Apart from preparing your work-from-home office and sprucing up your house, another thing to consider for a comfortable stay-at-home is the quality of your indoor air.
Benefits of Clean Indoor Air
You might not have given the quality of your home's indoor air much thought, but it will contribute to your experience – in a good way or bad – during the shutdown.  Here are three benefits of having clean indoor air.
Makes You Breathe Easy Inside the Home – When the air you breathe is contaminated, you are more prone to allergies and illnesses. A subtle amount of indoor pollutants like bacteria and volatile organic compounds (VOCs) may affect your physical and mental health. Clean indoor air makes it easier for you to breathe and perform your daily activities.
2. Helps You Recover from Sickness or Fatigue – When you have asthma or other respiratory conditions, or experiencing fatigue, exposure to airborne allergens and pollutants may worsen your illness or prolong your recovery time. Having clean air gives your body time to recover, letting you be your best when you go back outdoors.
3. Improves Energy Efficiency in Your Home – Allergens and pollutants cause your current HVAC system to work harder to produce the right indoor air temperature. With clean indoor air, your HVAC system keeps your home warm or cool more efficiently without raising energy consumption.
Common Ways to Keep Indoor Air Clean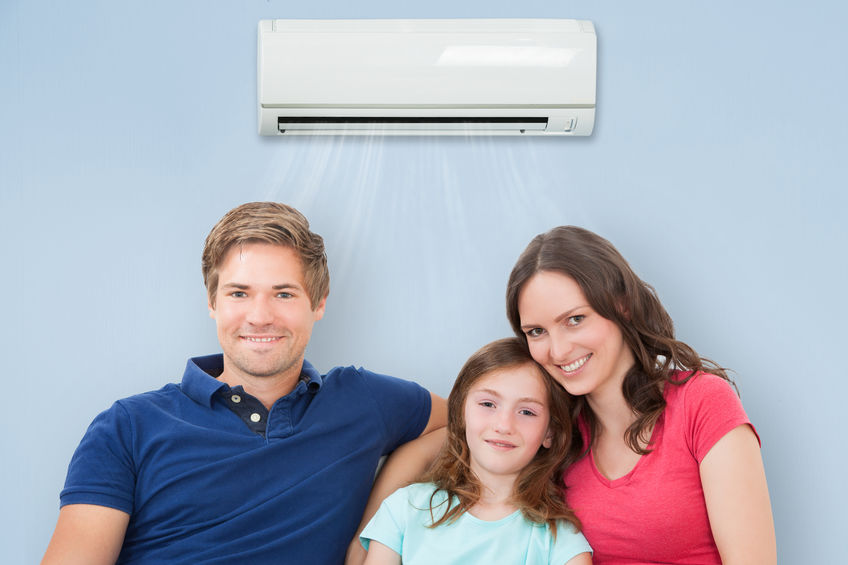 Many households have tried various ways to reduce indoor allergens. The natural way is by letting fresh air inside the house and ushering out air contaminants. Vacuuming carpets and rugs regularly, as well as cleaning bedding and drapes, reduce the buildup of dirt, dust, and mold in your home.
Some people turn to their HVAC systems to improve the quality of indoor air. They change their HVAC system's filters regularly and make sure that dust and other airborne allergens do not collect and re-circulate around the home. Other homes invest in an air purifier, especially if they can't dispose of the source of allergens and pollutants, such as a family pet.
What If Your HVAC and Air Purifier Don't Work?
You may have been cleaning your home and your HVAC system, and you may have invested in an air purifier. But why are you still sneezing and coughing?
Although air purifiers are effective in reducing allergens and pollutants, they have several limitations:
Ozone emissions: Some air purifiers emit colorless and unstable gas, either as a strategy to get rid of bacteria or as a byproduct of their function. Either way, exposure to ozone emissions is harmful to the airways and lungs, making you prone to coughing, chest tightness, and shortness of breath.
Effectiveness: Air purifiers may not provide all the effects that their manufacturers claim. Some models may be useful in removing odors but are ineffective against getting rid of allergens and microorganisms.
Cost of Maintenance: Several air purifiers rely on disposable, replaceable filters to function effectively. Unfortunately, these filters can be expensive. Other filters require periodic cleaning, which can be labor-intensive.
On the other hand, your HVAC system might be giving you several drawbacks, too:
Ductwork Needed: Ductwork ensures energy efficiency, but it can be prone to inefficiencies. You also need to reapply ductwork regularly, depending on its condition.
Regular Maintenance: If not properly maintained, your HVAC system might contribute to the breeding of contaminants like mildew and mold, which may circulate throughout your indoor space. Routine maintenance and tune-ups are also necessary, which can be costly.
The Solution? An HVAC Ultraviolet Air Purifier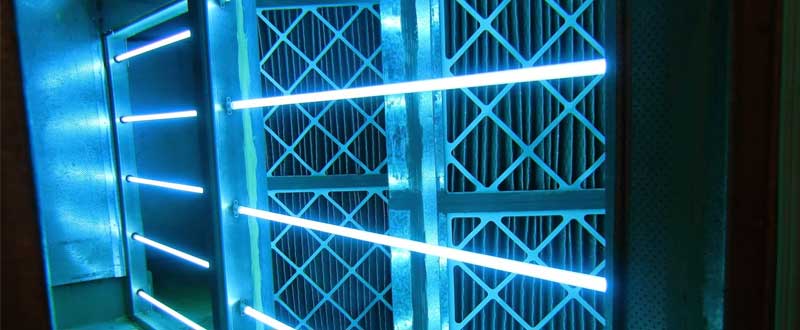 An HVAC ultraviolet air purifier is a solution you can look into to improve the quality of your indoor air. UV tube lights are mounted inside your HVAC unit to enhance indoor air quality.
Using an HVAC UV air purifier gives your home several benefits:
1. Improved Indoor Airflow
Airflow is an essential factor in keeping the indoor air comfortable without straining your HVAC system excessively. But as time goes on, debris and pollutants build up within your system, causing the unit to work harder to provide your desired temperature.
Ultraviolet rays keep your entire HVAC system performing efficiently. They prevent the buildup of bacteria in air filters, cooling coils, duct surfaces, and drain pans. By eliminating contaminants, the UV lights improve the airflow and heat exchange in your HVAC air purifier system.
2. Energy Efficiency
Aside from the flow of debris, microorganisms hamper the airflow in your HVAC. This causes you to turn up your unit, which works hard to achieve your desired temperature.
Installing a UV light in your HVAC system lessens your home's energy consumption by up to 35%. Apart from saving energy, UV light brings back your HVAC system's performance to its best levels, helping it work like it's new.
3. Cost-Effectiveness
Improved airflow and energy efficiency go hand in hand with reduced energy costs. When your HVAC system works efficiently, it requires less energy to cooperate, reducing your utility bills.
An HVAC ultraviolet air purifier is cleaner than conventional HVAC systems, making it more straightforward and less labor-intensive to clean.
4. Disease Prevention
The UV light in your HVAC system eliminates and prevents the accumulation of any airborne bacteria and viruses on the unit's cooling coils, drainpipes, and interior ductwork. It also kills microorganisms that usually develop in an HVAC system. These features help reduce disease transmission and prevent you and your family from getting sick.
5. Easy Maintenance
Since UV air purifiers prevent the accumulation of dust, airborne bacteria, and allergens, they keep your system and the rest of your house clean. You won't see dust on your floors or furniture, and you won't encounter damage on ceilings, walls, and other parts of the home due to pest infestation or biological growth.
HVAC UV air purifiers also don't require regular changing and replacement of air filters. You just need to replace the UV bulb at least once a year.
How to Get an HVAC Ultraviolet Air Purifier
UV lights for heating and ventilation systems come in two types:
Air handler coil sterilizers. This type of UV light is installed near the coils in the air handler. Once turned on, the coil sterilizers continuously run to prevent the growth of contaminants and molds.
Air sterilizers. Installed in the air return, air sterilizers turn on when the system starts running, cleaning the air moving throughout the HVAC unit.
You may install UV lights directly in the air handler or other areas through the ductwork. The lights work more efficiently when they're placed around reflective surfaces of the HVAC system.
Although you can install the UV lights yourself, hiring a professional ensures that the fixtures are installed correctly and are secured in place.
HVAC Ultraviolet Air Purifier Installation by JC's Heating and Air
Protect your family and home by leaving UV light installation to the professionals. For reliable and secure service, choose JC's Heating and Air.
We are licensed to carry out all kinds of HVAC repair and installation for homes and commercial properties in Tennessee. Our technicians have over 20 years of experience, giving you assurance that your HVAC systems will be maintained and will work efficiently.
To learn more about our HVAC ultraviolet air purifier installations, call us at +865-388-1712